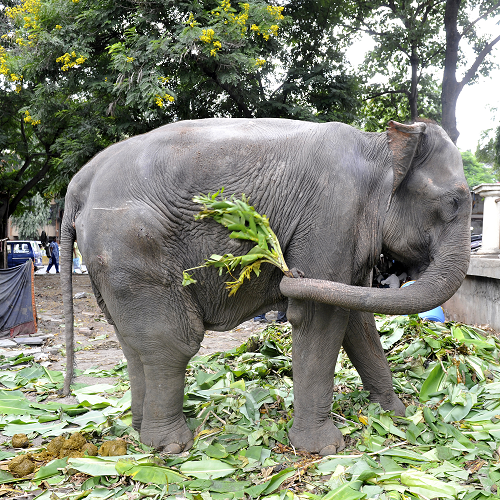 Raju, a 50-year-old elephant who was recently rescued from his abusive owner in Allahabad, is now recuperating at an elephant care centre.
Raju's owner used to ill treat him and he has several injuries on the legs and head, said chief of Elephant Conservation and Care Centre Yaduraj Kadpekar. The owner did not use to give him sufficient food and he was very weak so a local court directed the forest department to take care of him, he said.
But the forest department does not have sufficient facilities to take care of the pachyderm so it handed over Raju to the conservation centre, he added.
Raju was brought to the centre for treatment from Allahabad last week. There has been a considerable improvement in Raju's condition in the past one week,