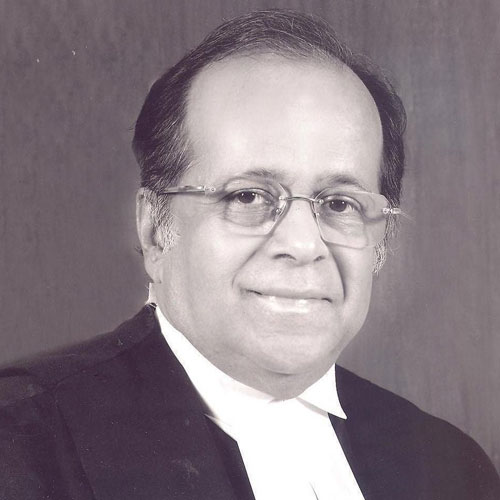 Former Supreme Court Judge A K Ganguly, indicted over sexually harassing a law intern, on Monday saw in the controversy a "palpable design" to malign him as he had rendered judgements against "powerful quarters".
In a letter to Chief Justice of India Justice P Sathasivam, he also complained that the Supreme Court had not given him a proper hearing.
"There is a concerted move to tarnish my image as I had the unfortunate duty of rendering certain judgements against powerful interests.
"I see in the whole game a palpable design to malign me at the instance of interested quarters," the former Supreme Court judge said in the letter to CJI.
Justice Ganguly was part of a bench which had delivered various orders in 2G allocation scam including scrapping of 122 licenses granted by Centre to telecom companies.
In the eight-page letter, Justice Ganguly, who is under pressure to step down as chairman of the West Bengal Human Rights Commission, denied allegations of sexually harassing or making unwelcome advances to the woman intern.
"I have been distressed by some recent happenings. I am anguished that the Supreme Court under your Lordship did not address me correctly," Justice Ganguly said in his letter which he said was also being forwarded to President Pranab Mukherjee.
The CJI's office in Delhi was not available for comments as he is out of town on vacation.
A three-judge Supreme Court panel had indicted Justice Ganguly by holding that the statement of the intern, both written and oral, had prima facie disclosed "an act of unwelcome behaviour (unwelcome verbal/non-verbal conduct of sexual nature)" by the judge with her in the Le Meridien hotel room on December 24 last year.
Questioning the validity of the panel, Justice Ganguly argued that since the intern was not on the rolls of the Supreme Court and he was a retired judge, the committee was "not required to be constituted".
"No complaint was ever made before Supreme Court or before your Lordship in any form by the intern at any time prior to the formation of the judges' committee and presumably at the direction of the committee she gave her statement," he said.
Complaining against the conduct of the officials of the court, he said as soon as he entered he was surrounded by a posse of officers which was unbecoming of the institution.
"I was treated as a person in captivity," he rued.
"First of all, I wish to make it clear that I never harassed nor did I make any unwelcome advances to any female intern. The very suggestion of it, to say the least, is out of tune with my personal conduct," Justice Ganguly said in his letter.
"I have made helpful contributions to many interns both male and female. To this date, I am treated with unbound respect and regards by them," he said.
Ganguly said a newspaper report dated December 12 without any verification could certainly not have been the basis of a petition by the Attorney General on which the Chief Justice was reported to have acted.
"Thus the stated reason that the committee was set up to find out whether the judge was a sitting judge cannot be accepted because the blog expressly disclosed retired judge," he said.