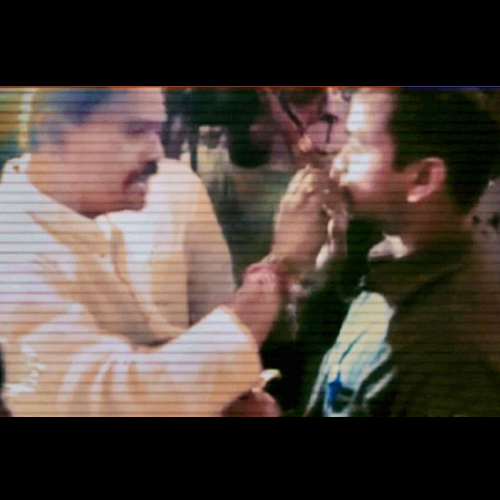 A week after video footage grabbed by Zee Media showed Shiv Sena MP from Thane, Rajan Vichare, forcing a Muslim supervisor to eat chapatti during his Ramadan feast, food from the home state has finally reached Maharashtra Sadan in Delhi.
After the recommendation made by some MPs from the state, Maharashtrian food is now being served to the people staying at the Maharashtra Sadan. The food is made by a women's self-help group, the Mahila Arthik Vikas Mahamandal (MAVIM). The group consists of 17 members and is led by Prabha Rawar, reported the Indian Express.
Around three weeks ago, 11 members of Parliament from Maharashtra belonging to the Shiv Sena had allegedly forced a Muslim catering supervisor to break his fast at Maharashtra Sadan in New Delhi last week.
Watch the video footage of the Maharashtra Sadan row
The MPs were apparently angry over not being served Maharashtrian food. Snubbing religious sentiments, the Shiv Sainiks had forced supervisor Arshad Zubair S, who was fasting for Ramzan, to eat a chapatti. The incident took place when a group of around 15 MPs were discussing complaints about the lack of services at the Sadan. Indian Railways' IRCTC had immediately suspended the catering service in protest. IRCTC complained in writing to the Maharashtra Resident Commissioner, saying the employee had been "deeply pained and hurt as religious sentiments are attached".
The food being served at the new Maharashtra Sadan includes both vegetarian and non-vegetarian dishes. The vegetarian thali at the canteen includes sukhi sabzi, chapattis, varan bhaat (dal-rice), vegetable curry and sheera (a type of Maharashtrian dessert). The non-vegetarian thali includes chicken (cooked in Kolhapuri style). The cost of vegetarian thali is Rs 100, while the non-vegetarian one is Rs 150. The MAVIM currently serves very few dishes as the team does not have any people. MAVIM is headquartered in Mumbai and have their offices across all districts in the state.
Leaders of various political outfits across party lines had condemned the Shiv Sena MPs' act.