As the election fever builds up, politicians are leaving no stone unturned to show their competency. Narendra Modi's speeches and his sheer presence seems to have irked the Congress candidates a tad too much.
With Imran Masood commenting that he would chop Modi to pieces, we saw a battle of words bombarding the political scenario. The BJP supporters took to every platform to voice their disapproval. Although Rahul Gandhi refused to accept Masood's comments as a voice of the party, he is still considering cancelling the rally at Sahranpur.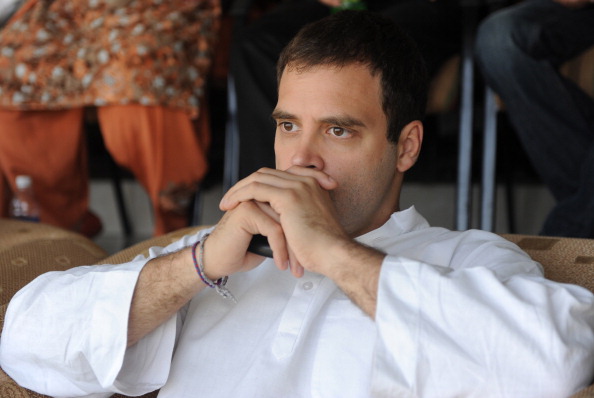 The incident has already sparked off ample of interest. Here is a look at what people had to say on Twitter.
I will go to Saharanpur after this rally : #Rahul #Gandhi in Ghaziabad Live at http://t.co/rBBG73pxYO

— Yuva Desh (@yuvadesh) March 29, 2014
Joke in Saharanpur: Imran Masood's real punishment - spending time with estranged uncle, Cong's Rashid Masood who too is in the local jail

— Jugal R Purohit (@jrpur) March 29, 2014
"@Vote_for_Modi: FACE SAVER?!? "@abpnewstv: Rahul Gandhi cancels today's Saharanpur rally due to arrest of Imran Masood"" #CongKattarSoch

— Shivali (@shivali1223) March 29, 2014
Now he can 'chop' vegetables in jail.. RT @ANI_news Saharanpur (UP): Imraan Masood sent to judicial custody.

— Amit Malviya (@malviyamit) March 29, 2014
If Rahul Gandhi goes ahead with his saharanpur rally it will be assumed that @INCIndia too want to chop Hindus into pieces like Imran masood

— सनातन भारत #HDL (@SanatanBharat) March 29, 2014
Imran Masood is a moron ruining Saharanpur's name. When someone threatens to chop something there: it's wood. Not people! #BestFurnitureEVER

— Sorabh Pant (@hankypanty) March 29, 2014
Look who is trying to polarise? Imaran Masood is Congress candidate from Saharanpur. Why is the Congi HC quiet? @JhaSanjay

— FreakIndia (@freakindia) March 28, 201
When v have bigots like Congress's Saharanpur candidate Imran Masood v dont need terrorists from outside! @krishnpria pic.twitter.com/ZFBellCUVZ

— Sri Harsha (@sriharsha73) March 27, 2014
Despite Candidate Arrested 4 Hate speech ... Rally in Saharanpur Goes on ! "@DeeptiSachdeva_: Ok. So here is Muthalik part 2!!!"

— नवरुप सिहं (@s_navroop) March 29, 2014
Would appreciate if Rahul Gandhi announced in #Saharanpur Rally Congress is cancelling #ImranMasood's ticket. Mere disapproval not enough.

— GhoseSpot (@SandipGhose) March 29, 2014
RT "@INCIndia: People have started gathering for Rahul Gandhi's public rally in Saharanpur today pic.twitter.com/yOtxPBpzgp"

— Mazhar jafri (@mazhar_jafri) March 29, 2014
RT "@INCIndia: People have started gathering for Rahul Gandhi's public rally in Saharanpur today pic.twitter.com/yOtxPBpzgp"

— Mazhar jafri (@mazhar_jafri) March 29, 2014