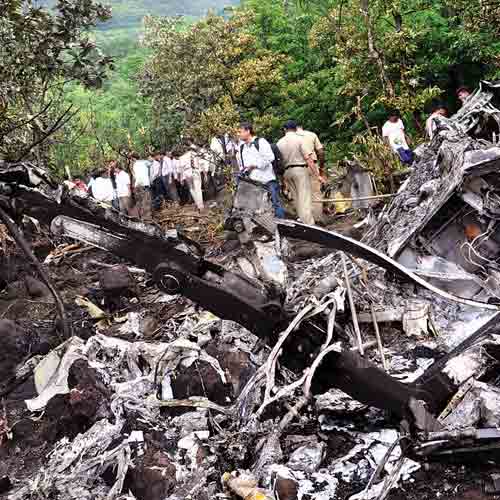 Five passengers, including a woman, were killed on Thursday and 47 others injured when a private bus collided with two trucks near Naal in Bikaner district, police said.
The mishap occurred this evening around 5:15 PM when a private passenger bus en route Bikaner from Bajju collided with two trucks approaching from opposite direction, police said.
Five persons, including a woman died in the accident while 47 others were injured, police said, adding the injured were rushed to the PBM government hospital at Bikaner.
The deceased are yet to be identified and a complete report of the mishap was awaited at the police headquarters in Jaipur, they said.