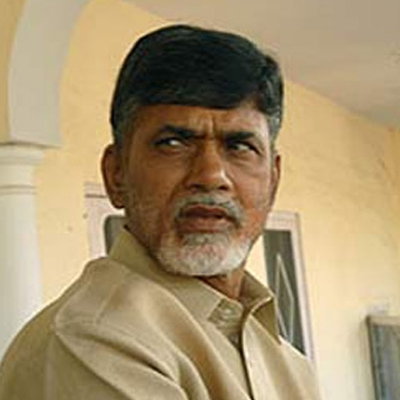 The BJP's last-ditch effort to stitch an alliance with the Telugu Desam Party (TDP) has finally borne fruit. The alliance was sealed after frantic calls by TDP chief Chandrababu Naidu to BJP's prime ministerial candidate Narendra Modi to rein in the BJP leaders in Telangana who had threatened to go alone.
According to the deal, the TDP has conceded 45 assembly and 8 parliamentary seats to the BJP in Telangana. BJP had demanded 60 assembly seats and 9 parliamentary seats. Telangana has 119 assembly seats and 17 parliamentary seats in total, said Telangana BJP president G Kishan Reddy.
It seems that the prospects of going alone in the crucial 2014 elections are haunting For TDP, as of now BJP seems to be the only worthy partner as both Jayaprakash's Loksatta and Pawan Kalayn's recently launched Jana Sena are non-entities. "The gravity of the situation dawned on TDP after the Congress and TRS decided to fight on their own," Reddy added.
It is expected that the alliance would be formally announced soon. "Chandrababu Naidu and Arun Jaitely are expected to announce the announce in a day or two," said a senior TDP leader.
However, the seat sharing for Seemandhra is yet to be made known. The BJP has sought 35 assembly seats and 6 parliamentary seats in Seemandhra. Seemandhra has 125 assembly and 25 parllimanetary seats. "Seemandra is witnessing an anti-BJP wave," says TDP leader Muddukrishnam Naidu.
Senior Congress leaders Kavuri Sambashiv Rao and Purandeswari want to contest on BJP ticket rather than the TDP. Purandeswari has already joined BJP while Kavuri is likely to join the saffron party a day or two. However, Chandrababu might not give many seats to the party many in view of his personal agenda for Seemandhra. "I want to make Seemandhra as developed as Japan," Naidu said at the Ugadi festival celebrations in NTR Bhavan on Monday.
Meanwhile, the BJP appeared to be a party with differences here as the Seemandhra and Telangana BJP leaders celebrated Ugadi festival at two separate locations.While G Kishan Reddy group celebrated the festival at state BJP office, the Venkaiah Naidu group held the same festivities at a posh hotel under the banner of Swarna Bharati Trust promoted by him .
Both Telangana and residual state of Andhra Pradesh — Seemandhra region — will go to polls in two phases on April 30 and May 7 for electing their new assemblies as well as the 42 Lok Sabha MPs.