Sushma, Jaitley still demand Parliament debate on FDI.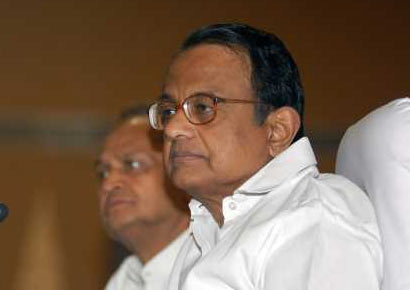 Finance Minister P Chidambaram has said that the leader of the opposition in the Lok Sabha, Sushma Swaraj, and her Rajya Sabha counterpart Arun Jaitley were not going back on their demand for a debate in the Parliament's ongoing winter session, for allowing 49% foreign direct investment (FDI) in multi-brand retail.
The winter session that started on Thursday has seen nothing more than adjournments with no actual business taking place. P Chidambaram met members from the main opposition party, BJP, in Delhi on Friday to clear a logjam that has prevented the passage of pending bills before the Parliament.
"They are, at the moment, stuck on one issue," said Chidambaram at a banking conference in Pune. "That issue has to be resolved. Once that issue is resolved, chances of the bills proposed by the Ministry of Finance passing are extremely bright." The government has lined up several important bills including allowing FDI in insurance and pension sectors and is likely to table progress reports on several ongoing reform programmes. Other key legislations to be tabled include the land acquisition and public procurement bills.
These measures are expected to give investments in power and infrastructure a push and help India control its ballooning fiscal deficit. "Let me make it clear to everyone, India cannot afford to grow anything less than 8%. For us, 8% is not an aspiration, it is an imperative," the finance minister said. He said it goes without saying that at the current growth rate of 5.5%, India was facing a difficult situation.
The government was in a tough spot with an unsuccessful telecom auction of second generation (2G) spectrum that not even targeted a quarter of Rs 40,000 crore. This has made it almost impossible for India to achieve a 5.3% fiscal deficit target. However, Chidambaram is still hopeful of the reaching the full Rs40,000 crore target.