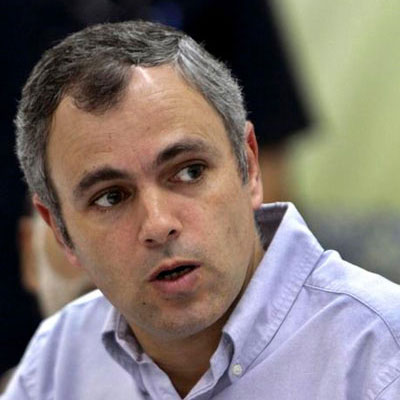 Jammu and Kashmir Chief Minister Omar Abdullah on Friday said that a "false propaganda" is being created against his government that it is taking new initiatives only after his party's drubbing in the recent Lok Sabha polls.
"Propaganda is being created against the government that it is taking new initiatives after the defeat of (Congress-NC) coalition candidates in the parliamentary elections," Omar said at Rehbar-e-Taleem (ReT) Teachers Conference at Zorawar Singh Auditorium here.
Replying to his critics, Omar said, "We are not bothered about this false propaganda. Our objective is to benefit the people of all sections of the society and we will continue to do this irrespective of all the false propaganda."
The CM also indicated his government's intention to enhance the retirement age of university teachers, so that state educational institutions can retain talented and highly experienced faculty members and maintain high standards of teaching.
Omar said that due to disparity in the retirement age of the faculty of central and state universities it has become difficult for the state institutes to retain qualified and experienced faculty members.
Omar said the Medical Education Department is facing similar situation, and the government is actively considering enhancing the retirement age of faculty members of state universities.