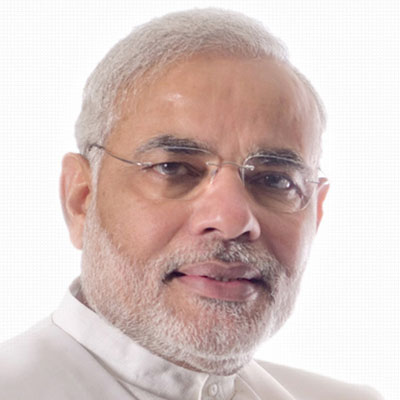 Narendra Modi rocked the nation leading the Bharatiya Janata Party to win 284 seats in the Lok Sabha.. However not too long ago his detractors were certain of his defeat and had made comments when seen in the light of Modi and the BJP's historic victory, make them seem rather ludicrous.
Here's a look at some of the comments made by politicians across India
Arvind Kejriwal of the Aam Aadmi Party (AAP) was so confident about defeating his rival in Varanasi, he had said that according to his assessment, Modi was sure to lose in Varanasi and hence should concentrate on Vadodara.
My political assessment after 2 days in Varanasi - Modi ji is losing Varanasi. He shud therefore concentrate on vadodara.

— Arvind Kejriwal (@ArvindKejriwal) March 26, 2014
On Friday Modi came out flying on the top in Varanasi with 516593 votes. Kejriwal barely managed to win over one-fifth of the votes the Gujarat CM won.
Maintaining that Narendra Modi could never be able to shed off his communal image, Kapil Sibal had said that Narendra Modi will never become the Prime Minister. Sibal stands corrected as not only will Modi take the Prime Minister's oath on May 21 but Sibal himself suffered a huge loss contesting from New Delhi's Chandi Chowk constituency.
Congress' Sanjay Jha had tweeted that declaring Congress will be the single largest party and will comfortably lead the coalition. The reverse has come true for the Congress and BJP has new breakthroughs in Bihar.
"Please save this tweet; Congress will be the single largest party in 2014 and will lead a coalition comfortably above the majority ".

— Sanjay Jha (@JhaSanjay) July 29, 2013
But probably the best and most crude of statements came from B-grade film actor Kamaal R Khan who claimed he would undergo a sex change and marry Karan Johar if Modi came out victorious.
It's my challenge tat if Modi ji will become PM of India then I shall do sex change and marry with Karan Johar.

— KRK (@kamaalrkhan) December 17, 2012
Khan is mum on the whole sex change wager and last heard he had fled to Dubai.