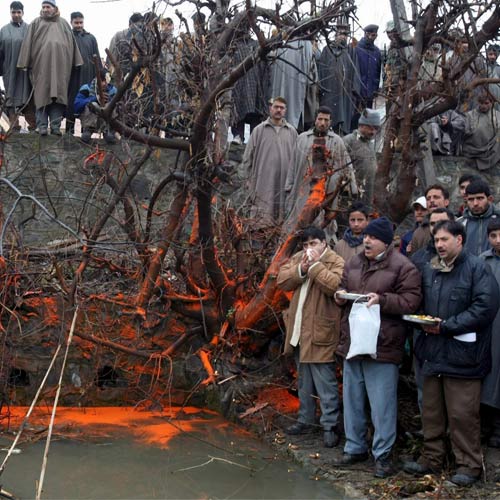 Expressing satisfaction over the manner in which the Kashmiri Pandit issue was discussed in Parliament, Panun Kashmir on Tuesday said any resettlement plan for the community must take into account their mass exodus from the valley and ensure that refoulement does not take place. "The resettlement plan in Kashmir has to take into account the mass exodus of the Pandits and ensure that refoulement does not take place," said Ashwani Chrungoo, president of Panun Kashmir, an organisation advocating the cause of displaced Kashmiri Pandits.
Addressing a conference, Chrungoo said it is for the first time that the issues were discussed in a substantive manner in both Houses of Parliament and members expressed their serious concern over the plight of the displaced Kashmiri Pandits. "The return and resettlement of the displaced community in their own homeland in Kashmir has become an important component of the government's policy," he said, and thanked Home Minister Rajnath Singh for stating that "the Kashmiri Pandit issue is a national concern for the government".
The organisation appealed to the government to also take into account the decision of National Human Rights Commission while formulating the policies regarding the community. "It was the NHRC which declared that 'acts akin to genocide have been committed against the Kashmiri Pandits and a genocide type design may exist against them...'," Panun Kashmir spokesperson Virender Raina said.
Panun Kashmir leader ML Raina complimented the members of Parliament and said that it is for the first time that the Kashmiri Pandit issue has taken the centre stage of the national politics. Panun Kashmir sincerely hopes and believes that this renewed consciousness regarding the plight of Kashmiri Pandits would ultimately lead to improving the lives of the members of the displaced community.
The Kashmiri Pandit community has high expectations from the present government at the Centre, he added.