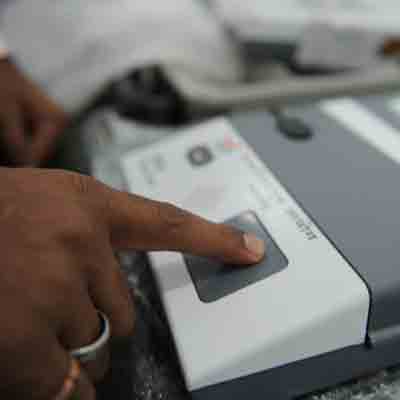 They say music runs in the blood and veins of the people in Meghalaya. Music is their way of life. Shillong, the 'Rock capital of India,' is the only place in the country that celebrates the birthday of legendary singer-songwriter Bob Dylan.
Little wonder then that the Election Commission is using the seven notes as a tool to lure voters, especially the first-timers, to ensure that they come out of their homes on April 9 when polling for the two parliamentary seats will take place across the state. Using music as a means to encourage voters to turn up to cast votes is the brainchild of the state's chief electoral officer PK Naik. The Commission has appointed noted singer Headingson Ryntathiang as the brand ambassador for the upcoming election.
Meghalaya usually witnesses a high voter turnout for assembly elections and a comparatively low turnout for Lok Sabha election. In the 2013 state assembly polls, the turnout was over 80%. whereas in the 2009 Lok Sabha election, it was only 64%.
"We have made him (Headingson) the brand ambassador with due permission from the Election Commission. Our motive is to encourage people to enroll and cast votes," Naik told dna. "His performances will be recorded. Through his songs, he will appeal to people to come out in large numbers to exercise their franchise."
The 71-year-old Headingson will visit different places and sing songs produced by the state election department. "Time to elect our representatives is near; appeal to all eligible voters as responsible electorates come forward and participate in the voting process," are the lyrics of a number that Headingson will croon in the run-up-to the election.
Engaging singers and musicians during campaigning is not new in the region. Political parties often woo voters through self-composed songs in Mizoram.