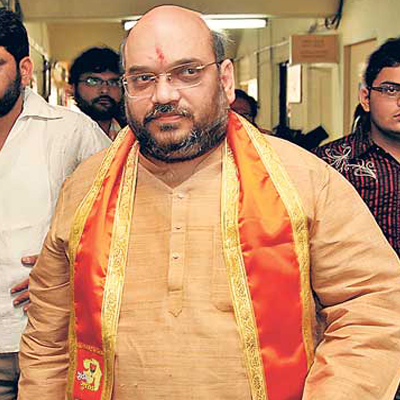 Taking note of the 'revenge' remark made by Narendra Modi's close aide Amit Shah while campaigning in riot-affected areas of Uttar Pradesh, the Election Commission today issued notice to him for prima facie violation of the Model Code of Conduct.
It asked the BJP leader to explain within three days as to why action should not be initiated against him for violating the model code through his speeches made while campaigning in Shamli, Bijnore and Muzaffarnagar districts in the state.
"The Commission is, prima facie, of the opinion that by making the aforesaid statement you have violated the....provisions of Model Code of Conduct....
"Now, therefore, the Commission gives you an opportunity to explain your stand in making the above said statement before 5 PM on April 9, 2014 failing which the ECI shall take a decision without further reference to you," the EC notice said.