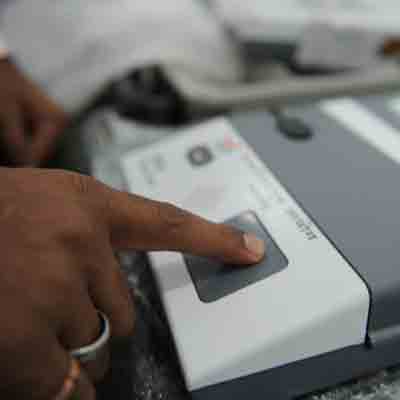 Earlier this year, the Attorney General had backed a proposal of the EC to altogether ban publication and broadcast of opinion polls between announcement of election schedule and final phase of polling.
To support his view to ban opinion polls, the AG had also pointed that the amendments incorporating restrictions in relation to exit polls have been in force for over three years "and there does not appear to be a challenge to this." On February 28, the EC had referred to its proposal to amend the law for restricting publication of results of opinion polls and lamented that no action has been taken so far.
"It may be recalled that the Commission had made a proposal to amend the law for restricting publishing the results of opinion polls. However, no action has been taken on the proposal which was initially made in 2004.
"...in view of the issue raised in the complaint of the Indian National Congress, the Commission would like necessary action to be taken by the government on its above referred proposal," the poll panel had said.
The government, however, seems to be in no hurry to take a call on the issue. It has referred the matter to the Law Commission which is already examining the broader issue of electoral reforms.
The ministry had told the EC that since a law at this stage was not possible, it should use powers vested to it under Article 324 to restrict opinion polls.
"The Law Commission is already examining the issue of electoral reforms. Opinion polls are part of larger issue of electoral reforms. Therefore, the matter has been referred to it. As it is we cannot bring a law in the middle of elections," a senior government functionary told PTI.