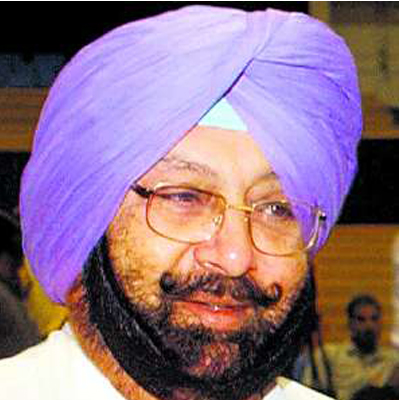 The bypoll for two vacant Assembly seats in Punjab will be held on August 21, Election Commission said today.
"Elections will be held for Patiala (Urban) and Talwandi Sabo Assembly seats on August 21," an election office source said here, adding that Model Code of Conduct came into force in the two constituencies from today. The process of filing nomination papers will start from July 26 and counting will take place on August 25.
The two seats fell vacant after sitting Congress MLAs Captain Amarinder Singh and Jeet Mohinder Singh Sidhu resigned from these segments.
Amarinder resigned from the Patiala (Urban) seat after he was elected to the Lok Sabha from Amritsar seat defeating BJP heavyweight Arun Jaitley.
Talwandi Sabo seat fell vacant few months back when Congress MLA Jeet Mohinder Singh deserted the party to join the ruling SAD.
The 117-member Punjab Assembly has 57 SAD MLAs, Congress strength is 43, BJP has 12 and there are three independents.