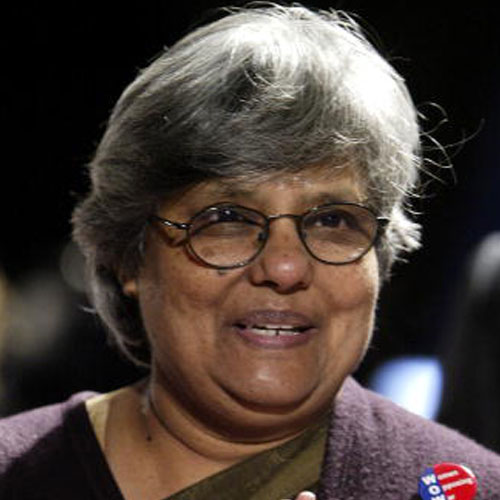 Mahatma Gandhi's grand-daughter Ela Gandhi, Australian senator of Indian origin Lisa Maria Singh and Ramkrishna Mission in Fiji were among the 13 recipients of Pravasi Bharatiya Samman Award conferred here on Thursday.
Ela Gandhi has been awarded the Pravasi Bharatiya Samman for public service, enhancing India's image and promoting ties between India and South Africa.
President Pranab Mukherjee conferred the awards to the winners at the Pravasi Bharatiya Diwas programme here.
Gandhi, who was a member of Parliament in South Africa from 1994-2004, was placed under house arrest in 1943 for five years during that country's freedom struggle.
Lisa Maria Singh is the first member of Australian Parliament of South Asian descent and has held several ministerial portfolios in the past. She is a senator from Tasmania.
Singh was given the Pravasi Bharatiya Samman for public service and fostering friendly relations between India and Australia.
Ramkrishna Mission, serving in Fiji since 1937, was honoured for community service and philanthropic activities and enhancing India's prestige abroad.