Number game: Concerned at poor show, especially in Mumbai, during 2009 elections, poll panel takes host of measures to improve trend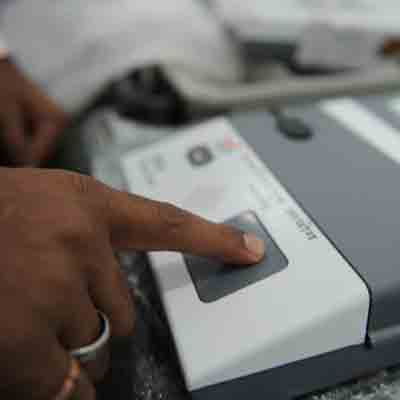 Public anger was at an all-time high following the 26/11 terror attacks. Despite several demonstrations and marches, demanding changes in the system, the excitement fizzled out when it came to casting ballots in 2009. While Maharashtra saw only 50.71 per cent voter turning, the figure was a mere 44 per cent in Mumbai.
In its bid to ensure that there is no repeat of the poor show, the state electoral department has decided to employ a variety of methods, including roping in celebrities and eminent personalities, to appeal to the people to come out in large numbers and exercise their franchise.
Maharashtra goes to polls on three days – April 10, 17 and 24. There are 48 constituencies in the state. Currently, an alliance of Congress and the Nationalist Congress Party is at the helm of power.
Atomic scientist Anil Kakodkar, literateur Madhu Mangesh Karnik, shooter Rahi Sarnobat, swimmer Dhawal Khade, social workers Prakash Amte and Manda Amte will be taking part in awareness programmes, asking people to votes, said officials.
The campaign will include short films, hoardings and posters. The poll department has entered into an agreement with a digital film distribution company for screening the short films in nearly 200 theatres across the state.
Of the nearly 7.9 crore voters in the state, more than 50 lakh youth feature in the voters' list and efforts are being made to coax them to walk up to the polling booth. "The voter turnout in cities is lesser sometimes as compared to rural areas. There is voter apathy, especially in places like Mumbai," said an official of the state electoral department.
He added, "Therefore, we want to create an awareness among the voters on the need to
come out and register their vote."