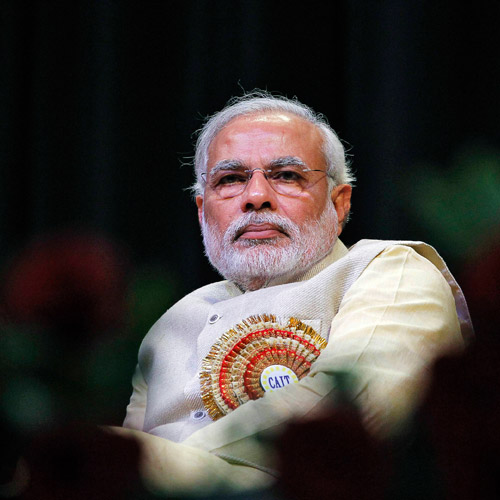 Varanasi has become the most sought after constituency this election season for obvious reasons and with the voting day coming nearer the battle is becoming more and more interesting seeing a number of twists and tales.
With the game of polarization at its peak in the temple town many groups, smaller parties and a few prominent local leaders have already chosen their sides and are batting either for Modi or against him.
Amidst all this hustle-bustle two student groups from Delhi have also arrived in Varanasi. One is a group of students representing JNUSU who have decided to oppose Modi and campaign against him while doing a counter fire, BJP has brought in the student members from ABVP representing DUSU that too in greater numbers.
Both the groups have started campaigning for and against Modi and are going to do so till the last day of campaign and will return Delhi only after the voting for this hottest seat is over.
JNU president Akbar Chaudhary, vice-president Anubhuti Agnes and general secretary Sandeep Saurav are heading their 14-member team. They are campaigning door to door and are also meeting students from iconic Banaras Hindu University. They are working with a small team currently but have a bigger plan. More than 100 students will join them after 6 May to support their agenda of 'secularism' against 'fascism'.
They are actually against all four prominent parties in the fray i.e. BJP, Congress, BSP and SP but their main target is Modi as according to their opinion there is a threat to the secular credentials of this country if Modi got voted to power. Also they do not approve his Gujarat model of development. All the students are members of AISA, the student wing of the ultra-left Communist Party of India (Marxist-Leninist).
On the other side supporting the Modi brigade is a team of more than two dozen members from ABVP who are currently representing DUSU. Aman Awana, DUSU President is heading the team, meeting the students from BHU and other colleges. The team is mainly targeting youth vote bank. Unlike JNUSU, people they are banking on the Gujarat development and seeking votes for Modi. They are also supposed to be joined by a larger chunk of student supporters later this week.
Some political experts and professors from the universities like BHU and JNU consider it a healthy progress. According to them the involvement of youth representatives in the elections will work as a motivational factor for those who have stereotypical thoughts about the deteriorated image of politics in the current scenario.
True that youth can bring the much needed change but this cannot be done just by campaigning. They need to be directly involved in the decision making processes as well. Otherwise, they will end up with just being either this side or that and distributing pamphlets, performing street plays and trying to convince people that they can change the world in this way.
The decision of DUSU or JNUSU students representatives to support or oppose a political ideology or an individual is appreciable but worth watching will be the impact of it which will be disclosed only on the result day.