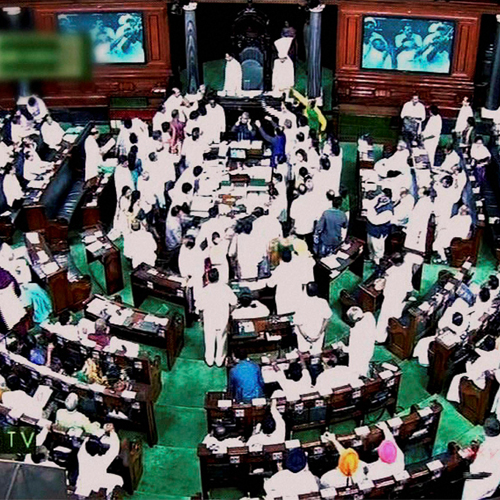 Protests in Parliament got violent as the Trinamool Congress accused BJP's ruling members of harrasing them.
After the Rail Budget presentation, Kalyan Banerjee, TMC leader was seen running out of the Parliament along with other members of his party, shouting that they had been threatened by BJP.
"They are abusing us. Hum ko maarne ke liye aaya," said Banerjee on his way out.
Another TMC member, Kakoli Ghosh Dastidar said she had been threatened by a 'drunk BJP MP'. She said that they were just raising slogans since they were unhappy with the Budget when BJP members came to beat them and used very filthy language. She also added, "They said we will pull your sari and we will beat you up."
The TMC is headed by Mamata Banerjee and her lawmakers shouted slogans during the presentation of the railway Budget as they felt that their state, Bengal was ignored.
Kalraj Mishra, a senior BJP member stooped one of his fellow party member from taking on a TMC member.