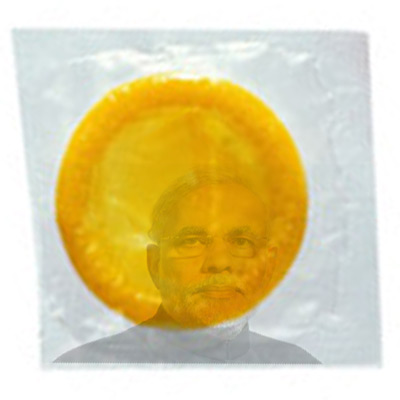 A few days ago Union Health Minister Dr Harsh Vardhan invited sharp criticism after declaring that the government was looking at promoting morality as the basis to prevent the spread of HIV/AIDS .
"The thrust of the AIDS campaign should not only be on the use of condoms," he said in an interview to The New York Times. "This sends the wrong message that you can have any kind of illicit sexual relationship, but as long as you're using a condom, it's fine."
Post the backlash that his comments invited, Dr Vardhan tweeted that his comments had been misinterpreted. However, his statement on Facebook which sought to clarify his stand still asserted his former position of fidelity and the Abstinence-Be Faithful-Condom line.
"My statement on informing people on the supremacy of fidelity as an AIDS prevention measure is not only a piece of cultural advice but also a scientific one. So as Minister of Health I find it justified to include this simple message in the communication strategy of the government's anti-AIDS programmes. Condoms promise safe sex, but the safest sex is through faithfulness to one's partner. Prevention is always better than cure," he said in his statement.
India has the world's third largest population suffering from HIV and AIDS. Something that the good doctor wants us to fight with traditional good old "family values".
However Dr Vardhan's stance of preferring an abstraction of values over contraceptives is in complete contradiction to the various tactics employed by the Narendra Modi government in Gujarat for family planning in the past. In 2006, Modi had championed the use of condoms and contraceptive pills under the scheme 'Kalyan Chhap' in Gujarat. Dubbed as the 'Modi condom', the packets also carried his face as well as that of the then Gujarat health minister Ashok Bhatt on them. Although this had attracted a few detractors, in 2009 a study had ranked Gujarat as being second in the country in the use of contraceptives, pegging the total condom usage in Gujarat in the year 2008-09 to 11.95 lakh.
Meanwhile, Dr Vardhan's stance against Modi's is still gaining a lot of responses on Twitter:
Irrespective of his clarifications, exasperating to see #HarshVardhan stand on 'morality', 'Indian values'. Values are imbibed, not promoted

— Malvika Mudgal (@MollyMudgal) June 25, 2014
.@JehangirPocha If #Harshvardhan had been law minister, would he have said let's not fight crimes with law. Let's fight with values

— sarvarta (@sarvarta) June 25, 2014
Fidelity to prevent AIDS?? Well that seems like an easy solution..#thinkharder #harshvardhan

— aditi sharma (@aditish05) June 25, 2014
Give me a packet of flavoured sanskar pls!! Any brand will do!! #HarshVardhan

— Mrinall Kanti Dey (@mrinall) June 25, 2014