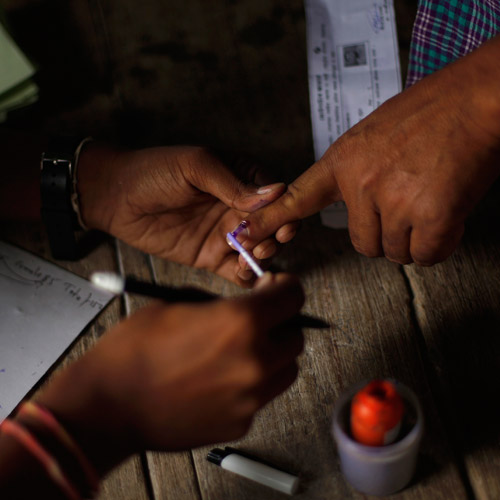 Dozens of India-Nepal entry points along the Indian states of Bihar and Uttarakhand have been closed for 72 hours since Monday in view of the Lok Sabha elections in India.
The border entry points in Mahottari district adjoining Sitamarhi district of Bihar, were sealed and a high alert sounded at the check points to enhance security during the elections, Nepal's national news agency RSS reported.
Elections are going to be held in some parts of Bihar Wednesday. The border entry points were sealed for 48 hours at the call of Indian security agencies to maintain law and order during voting, said Krishna Prasad Khanal, officiating district chief of Mahottari district.
The two sides have also agreed to deploy a large number of security personnel at the border check points and maintain strict vigil, said Khanal.
Similarly, the India-Nepal check points at Rupaidiha in India and Nepalgunj in west Nepal to Baharaich in India, will also remain sealed from Monday evening to Thursday, due to the elections in Uttar Pradesh. Security officials of both countries have prohibited movement of vehicles and people, said Jeevan Prasad Oli, chief district officer of Nepal's Banke district.
Elections are being held in Baharaich and Sri Basti Wednesday. The local administration has banned plying of all kinds of vehicles, including on election day, and people have been requested not to cross the border.
The entry point at Baharaich is considered very sensitive as some days back Indian security personnel had apprehended some Indian nationals with nine kg of detonators.
The porous Nepal-India border is also being used for smuggling alcohol during the polls from the Nepal side. Several CCTVs have been installed in Rupaidiha to monitor the activities of people.