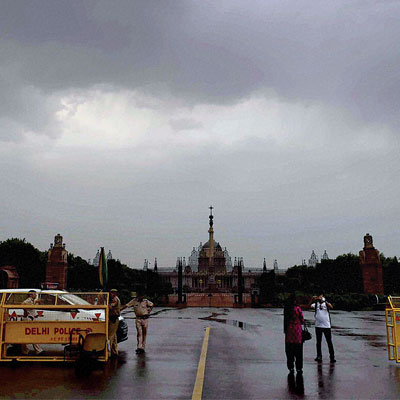 Notwithstanding the fact that Prime Minister designate Narendra Modi stumped the diplomatic community by inviting eight South Asian leaders for his oath taking ceremony on Monday, the Congress on Friday asked him to limit his interaction with Pakistan premier Nawaz Sharif to just a photo opportunity rather than engaging in any substantial discussions.
According to an external affairs ministry spokesman, leaders of six SAARC countries have accepted the invitation while a response from Islamabad is awaited.
Congress general secretary and spokesman Shakeel Ahmed wondered at an AICC press briefing whether Modi has forgotten that the atmosphere is not yet conducive to hold talks with Pakistan. Reminding that Manmohan Singh neither went to Pakistan nor did he invite its president or prime minister because Pakistan had failed to show any tangible progress on India's concerns, the Congress spokesman, however, could not reply as to why Singh had committed to continue dialogue with Islamabad despite terror strikes, at Sharm-al-Sheikh. Ahmed said the situation with Pakistan has not changed to warrant an invite of substantive discussions with Sharif.
While cautiously holding back any criticism against the visit of Sri Lankan president Mahindra Rajapakse, Congress, now in Opposition, said the Prime Minister-designate should have respected and taken into account the sentiments of Tamil people. All political parties, even the NDA allies, have expressed serious reservations at the invitation extended to the Sri Lankan president. But the party spokesman had no answers as to why the party, so far in governance, sided with Rajapakse government and even bailed it out at the UN Human Rights Council (UNHRC).
Meanwhile, strategic experts here appreciated Modi for inviting neighbours, though the violent incident at the Indian mission in Afghanistan's Herat has shown that the decision could prove to be a gamble. It is said that intelligence agencies had warned the consulate-general Amar Sinha in August 2013 about a threat to his life. Experts, however, believe that Modi has tossed the ball in Pakistan's court and Sharif's Delhi visit will be under scanner globally.