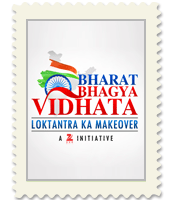 Expressing concern over the whopping number of pending cases before courts, the chief justice of India (CJI) has decided on a slew of measures to address the problem. CJI P Sathasivam will constitute a separate bench to hear cases related to women and children. Besides that, another bench will be set up by October to hear the 20-odd appeals of death convicts and mercy petitions.

Sathasivam convened a meeting last week and decided that cases related to women and children will be given priority and special courts will be set up for the same. Sathasivam has directed the registry to get details of all cases pertaining to women and children — especially those which are pending for more than 5-10 years — so that those cases are disposed of on priority basis.

Former chief justice of India HS Kapadia had made a similar suggestion and implemented it during his tenure. He also maintained that cases pending for five years should be cleared. The CJI plans to write to the chief justices of high courts across India to constitute a separate bench to hear cases which have been pending for five years. A similar directive will also be issued to district courts.

Supreme Court lawyer Rekha Aggarwal welcomed the CJI's initiative. "It is high time we become gender sensitive and cases related to women must be dealt with separately. Usually, cases related to women and children are caught in midst of serious cases like murder, dacoity, etc. The formation of various specialised courts like the electricity tribunal, National Green Tribunal and consumer courts have made significant changes in the judicial process," she said.