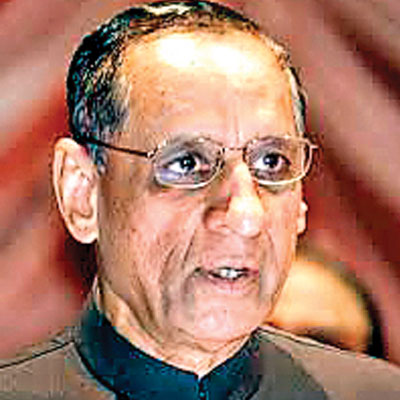 After a lot of brainstorming, the Centre has found a possible way out to tackle the Andhra Pradesh constitutional crisis that has already been brought to the notice of the union home ministry and president Pranab Mukherjee by governor E S L Narsimhan.
President's rule in Andhra expires on April 30 and any further extension needs to be approved by both the Houses of parliament. In case it ceases to operate, it could lead to a constitutional crisis of no one governing Andhra Pradesh as the assembly elections in Andhra are being held along with Lok Sabha elections and the new assembly can be constituted only in mid-May.
While calling a special session of the parliament is a very difficult task as all the MPs are hyperactive in elections, a possible way out is to let the President's rule lapse that would automatically lead to the move of governor immediately inviting leader of the leading political party (Congress in this case with 146 seats) to form the government.
In case the leader refuses (in all likelihood he would), the governor can move for re-imposition of the President's rule citing Article 356 (1) of the constitution, a top government official told dna.
Agreeing that it amounts to almost a constitutional farce, the source added that while the government has not given up the option to call a special session of parliament, this proposal is being vetted very carefully by the attorney general and if found legally and constitutionally tenable will be sent to President Pranab Mukherjee to have a final look.
"It may find favour, as this is for the first time that such a situation has arisen and no MP would be willing to come for a special session in such hotly contested elections," sources added.