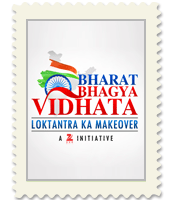 Can the affluent stymie the success of a social welfare programme? Well, that's what the government of Chandigarh claims.
The Union Territory (UT) of Chandigarh is the poorest implementer of the mid-day meal (MDM) programme as only 43% of the total children enrolled in government schools there have free meals under the central scheme. But in a justification given to the ministry of human resource development (HRD), the UT has claimed helplessness and blamed its poor performance on the sizeable affluent population living there.
As many as 2.35 lakh people in Chandigarh survive on less than Rs1,155 per capita per month. Simply put, they fall below the poverty line. But according to UT government officials, children there "do not prefer to take mid-day meal in schools as they are from relatively well-off families", say sources in the HRD ministry. This was also mentioned in a written reply to a Rajya Sabha question answered on August 12.
"Chandigarh spends Rs11 per child per meal, which is the highest that any state or Union Territory spends on a mid-day meal in the country and yet, it can't seem to get even half of its schoolchildren to avail themselves of the scheme," explains an HRD official.
The issue of low coverage was also raised by the Centre at the project approval board meeting held in April this year.
The minutes of the meeting show that Ajay Sharma, special secretary (finance), government of Chandigarh, attributed the continuous fall in coverage of students in the inner sectors to the practice of carrying lunch to school.

Biraj Patnaik, principal advisor to the Supreme Court commissioners on the right to food, gives the Chandigarh government the benefit of the doubt.
"I wouldn't rule out the reasons given by Chandigarh entirely. It spends the most on the MDM scheme and has roped in four hotel management institutes to prepare meals. So, I can't really fault the implementation of the scheme there."
But not everyone is buying the government's line. "To some extent, I agree that children from well-to-do families will not be as desperate [for food] as the poor. But it's not as if rich kids are ideologically committed to not eating mid-day meals.
They would if the food is of good quality and there is a variety," says Ashok Rao of Swami Sivananda Memorial Institute, which provided mid-day meals to Chandigarh schools for three years.