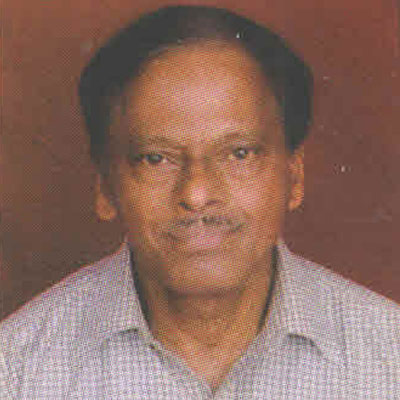 The Indian government has often allowed foreign prisoners to go scot free, sometimes at the expense of our national interests, said a former Central Bureau of Investigation (CBI) officer, who has written a tell-all book on the agency and on cases he has handled.
Former CBI joint director M. Narayanan told dna in an exclusive interview that several foreign nationals booked for serious offences, such as spying and child sex abuse, have regularly jumped bail and their home countries have refused to extradite or try them in their own courts. Narayanan illustrates many such cases as well as makes revelations about the 1984 Sikh riots, about the conspiracy to cover up the Mecca Masjid blast probe, about Congress leader Ajit Jogi 'buying' MLAs, etc in his soon-to-be-launched, 232-page book, Voice of CBI.
Narayanan's revelations about how India seldom looks after its interest when allowing foreign prisoners to get away is significant as India is set to put on trial two Italian marines for the February 2012 killing of two Indian fishermen off Kerala's coast. Massimiliano Latorre and Salvatore Girone, out on bail in India, claim they mistook the Indian fishermen for pirates and fired warning shots before shooting them. The case has rattled Italy and other European nations as India can invoke a maritime security law carrying the death penalty in the case.
However, in earlier cases involving foreign nationals, India has seldom flexed its muscles, such as in 1988 when two French nationals were arrested for spying. The two were held for using equipment to map the seabed in front of the Southern Naval Command in Cochin. India had then invited the French president to be a special guest at the Republic Day parade, and Paris used the opportunity to ask that its detained citizens be allowed to visit their families for four months in return. "India caved in and moved an application in the court for their bail, to facilitate the visit of the French President," said Narayanan. The Kerala High Court granted them bail for four months, which was later extended by another four months. "Their ambassador gave a written statement that France will make the spies available for trial. They never turned up. We wrote to them again and again. But they simply said that there was no provision in their law to extradite their own citizens," said Narayanan. He added that the French spies had successfully collected magnetic anomalies 100 ft under the seabed in front of the naval command.
Similarly, in 2004, the CBI arrested French national Dominique Sabire in a child sex abuse racket in Goa. The foreigner had been running an orphanage and injecting drugs in the testicles of children to increase their sexual impulses. "He got bail on medical grounds and was supposed to report to the local police station every week. He reported just once and then vanished," said Narayanan. The CBI traced Sabire to Paris and the agency sent a letter rogatory to France. "They executed it and sent us a report in French. They had examined him and told us they will not extradite him, but will try him in a French court," said Narayanan. When CBI sent them all the papers for a trial, they sat on them and then refused to go ahead with the trial.
"It is the same with the Germans and Swedes and those from other European nations," said Narayanan. "They care for their nationals. But when Indians are involved in offences abroad, international governments seldom express sympathy. We too don't insist on their repatriation."