Kejriwal govt to be sworn in on December 28; Congress reiterates outside support offer.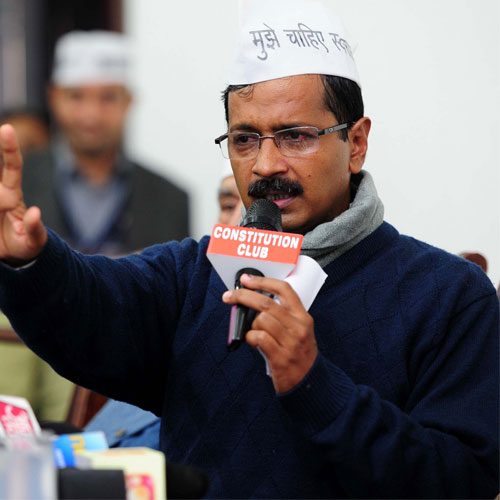 An AAP government in Delhi is a reality, now. The Congress on Wednesday reiterated its offer of outside support and AAP's chief minister-designate Arvind Kejriwal said that the people of Delhi will get 700 litres of free water a day within 24 hours of the AAP government coming to power.
The AAP government will be sworn in on December 28. On January 3, 2014, it will face the crucial floor test. That is when the Congress will also be tested — will it walk the talk or will it back off, not wanting to place its scam-tainted leaders at the mercy of an overzealous AAP government.
But the Congress party's reiteration of outside support came with an ominous warning — don't even think of arraigning corruption charges against any of the Congress leaders. Period.
For the time being, all eyes are on Ramlila Maidan, from where Kejriwal and his government will be sworn in at 12.30pm on December 28. This is the same venue that launched the anti-corruption movement of Anna Hazare and Kejriwal in 2011.
On Wednesday, Kejriwal gave a glimpse of what's to come. "700 litres of water will be made available free to every household within 24 hours of the government coming to power though it will take some time to take the supply to all parts of the city," he said.
The AAP promise to slash electricity tariff by 50 per cent may be announced on December 28.
Other promises to be fulfilled in the short term include the passage of Jan Lokpal Bill, usher in Swaraj and put an end to VIP culture in Delhi. AAP has also promised to get the accounts of private power distribution companies audited; rectify inflated electricity bills and check runaway meters.