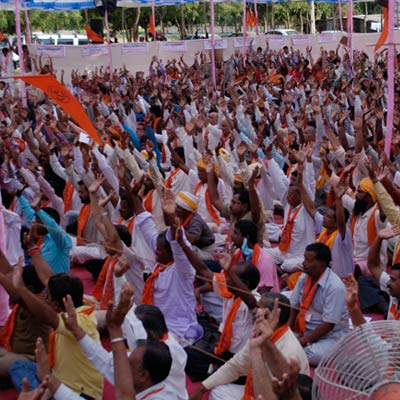 The half yearly meeting of the Delhi unit of the Vishwa Hindu Parishaad (VHP) will take place on Sunday.
"Hundreds of office bearers of VHP may take part in this day long meeting on Sunday," said Ramkrishna Srivastava, the Secretary General of the Delhi unit of the VHP.
The media chief of the Delhi unit of the VHP, Vinod Bansal, said that the VHP's International Secretary General (Organization), Dinesh Chandra, would address the event at the Saraswati Bal Mandir School in Nehru Nagar.
Issues relating to the organisation's Golden Jubilee celebrations and the increasing cases of cow slaughter in the national capital region, besides other matters would be taken up, he said.