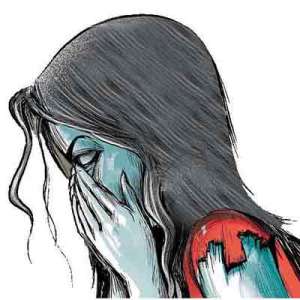 A man, accused of trying to rape his seven-year-old daughter, has been sentenced to five years in jail by a Delhi court which held that his act was "not only gruesome" but has had "irreparable consequences on the psychology of the child". Additional Sessions Judge Illa Rawat held the man guilty of the offence of attempt to rape and imposed a fine of Rs 5,000 on him along with the jail term.
"Convict acted in utter disregard of his duty as father and sexually abused the child, who had blind faith in him and trusted him for her security and protection.
"The act of convict, is not only gruesome, but has had far-fetched and irreparable consequences on the psychology of the child," the judge said.
While relying on the testimony of the child against her father, the court said that her statement clearly brought out her plight and agony and the man did not deserve any leniency for his act.
"It is noteworthy that due to the acts of the convict,the victim child has not only suffered irreparable loss and mental agony, but also had her faith and trust in a person closest to her shaken, thus, no leniency is called for in the matter," it said.
The judge noted that the victim had earlier been awarded an interim compensation of Rs one lakh for her rehabilitation through the concerned District Child Protection Unit and hence, no further compensation was required.
According to the police, on September 24, 2012, the step- mother of the victim had lodged a complaint against her husband alleging that he tried to rape the child the previous night. It said she had also deposed that the man criminally intimidated her and the girl to not disclose anything to anyone, otherwise he will kill them.