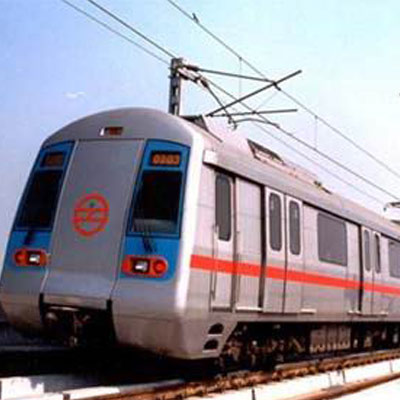 The Delhi High Court on Tuesday asked the Land Acquisition Collector (LAC) to produce the records relating to award of compensation payable to residents whose plots have been handed over to DMRC for metro-related construction here in south Delhi.
A bench of justices Badar Durrez Ahmed and Siddharth Mridul issued the direction to LAC after it failed to show that notices were given to the house-owners before handing over their property to Delhi Metro Rail Corporation (DMRC) for Phase-III maintenance depot here.
"In case the record is not availiable before this court, he (LAC) will have to be present in person before this court with proper explanation," the bench said and posted the matter for August 4.
The court's direction came on a plea filed by Residents' Welfare Association of Shram Vihar Abdul Fazal Enclave here, who had alleged land was never acquired in accordance with law nor notices were served to them.
The petitioner-counsel Bahar-u-Barqi contended before the court that compensation has not been paid, by DMRC, DDA or LAC to the recorded owners.
DMRC opposed the petitioner's contention saying the land was given to them by DDA and LAC has to look into it. DMRC counsel BL Wali contended the court had earlier also directed LAC to produce the record but they failed to do so.
He further stated that the project was supposed to be completed by December and this is the only land we were able to acquire after great difficulties. To which, the court said LAC needs to find out and give them an update as "the fact is that DMRC is on the site".
"You cannot deprive them (residents) without proper compensation. You (LAC) accquired land, but you have to do it in accordance with law. "This is a public project which is hanging in balance. We cannot allow it to hang for long," the bench said.
DDA had in December 2012 handed over the land for a depot at Kalindi Kunj in south Delhi on permanent basis for construction of Janakpuri (west) to Botanical Garden corridor (Lines-8) of the DMRC Phase-III project.