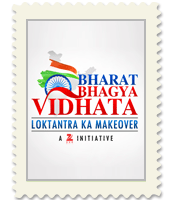 Eight-and-a-half months after a paramedical student was gang-raped in a moving bus in Delhi, the first verdict was handed out when a juvenile court ruled that an 18-year-old, who was claimed by the police to be the "most brutal" of all the six accused, be confined to a reform home for three years.
When Juvenile Justice Board (JJB) sent the accused to a remand home, the victim's parents, who broke down after the hearing, said they will appeal in the higher court, challenging whether the accused was treated as a juvenile in the case.
"We don't know about the juvenile or majority status of the accused. All we want is justice," said the victim's mother. "He committed the same heinous offence and must be awarded the death sentence."
The JJB convicted the 18-year-old for gang rape, murder and other charges but acquitted him of some other charges, like attempting to murder the victim's friend. "It sends a wrong message that a juvenile can get away with committing a brutal crime.
One thing I can assure you is that he will become a criminal," the victim's father said. The victim's brother, who allegedly attempted to attack the sixth accused in the JJB premises, said, "His face showed no remorse or fear."
(With agency inputs)