Moderate to brisk voting was today witnessed in Delhi as 34 per cent of the nearly 1.2 crore electorate exercised their franchise during the first five hours in the assembly polls where Congress, BJP and AAP are locked in a spirited fight.
Vice President Hamid Ansari, Congress chief Sonia Gandhi, Rahul Gandhi, Priyanka Gandhi, Chief Minister Sheila Dikshit, AAP chief Arvind Kejriwal, BJP's chief ministerial candidate Harsh Vardhan were among the early voters.
The Congress is facing a stiff fight from its traditional rival BJP while debutant Aam Admi Party's entry into the electoral fray has made the contest an interesting one.
Facing the toughest battle of her political career, Dikshit said she has kept her "fingers crossed" on the outcome of the election.
Price rise and anti-incumbency are seen as major issues that may trouble Congress which is in power in the national capital for the last 15 years.
After casting her vote, Sonia exuded confidence of her party's fourth straight victory in polls.
"We will win," she said with a smile outside Nirman Bhavan polling booth.
dna list down three players who are fighting for the CM's post
AAP: Arvind Kejriwal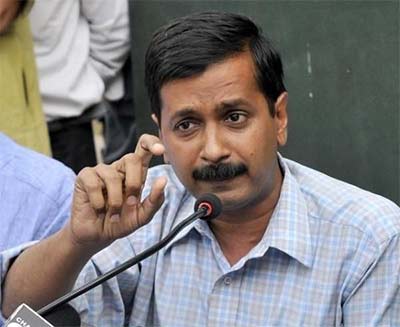 After graduating from IIT Kharagpur, he worked as a Joint Commissioner in the IT department. He won the Ramon Magsaysay Award for Emergent Leadership in 2006 for his contribution to the enactment of the Right to Information Act and for his efforts to empower the poorest citizens of India.
He is supposed to be the emerging kingplayer in the upcoming state elections. He put himself up against Sheila Dikshit's historical reign in Delhi.
In 2012, he launched the Aam Aadmi Party after separating ways from Anna Hazare.
BJP: Dr. Harshvardhan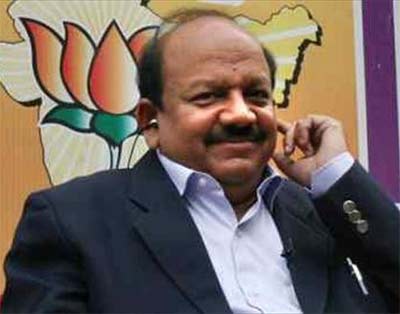 Not-so-famous Dr. Harshvardhan rose to fame after being named BJP's Chief Ministerial candidate for Delhi. Fondly known as 'Dr Saab', Dr Harshvardhan is an ENT specialist by profession. He entered the political circles in 1993 and has held the seat from Krishna Nagar constituency in east Delhi from 1998.
Between 1993 and 1998, Dr Harshvardhan initiated the National Polio Surveillance Project in Delhi, which, drop by drop, became a national polio eradication campaign. In February 2014, India will celebrate three polio-free years.
He was also conferred the Director-General's Polio Eradication Champion Award Commendation Medal by the World Health Organisation in Rio de Janerio, Brazil, in May 1998.
'Shasak nahin sevak (Worker, not ruler),' said BJP posters of Dr Harshvardhan that are spread across Delhi.
Dr. Harshvardhan could possibly prove to be a trump card for BJP. The gamble to present a non-controversial, clean face might just prove to be a masterstroke.
Congress: Sheila Dikshit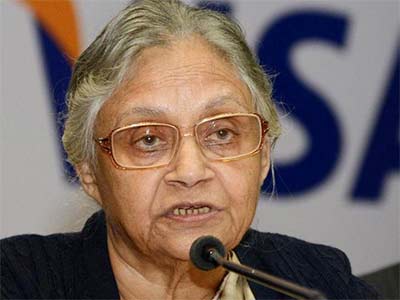 There is no taking away that Sheila Dikshit is a common name in Delhi. Being the Chief Minister of the capital city is a top job. From 1998 to now, Dikshit has managed to stay on the throne and has no plans to leave without a fight.
But this could be the toughest battle yet.
She represented India on the UN Commission on Status of Women for five years (1984–89). In Uttar Pradesh, she and 82 colleagues were jailed in August 1990 for 23 days by the state government when she led a movement against the atrocities being committed on women.
Earlier, in the early 1970s, she was chairperson of the Young Women's Association and was instrumental in the setting up two of most successful hostels for working women in Delhi.
But the absence of a articulate women's safety agenda along with Dikshit's public statements in the past asking women not to be 'adventurous' and blaming migrants for rise in crime have taken the zeal off her past achievements.