In the third instalment of the parliamentary elections being held in India, 14 states that participated showed a large number of voter turn out.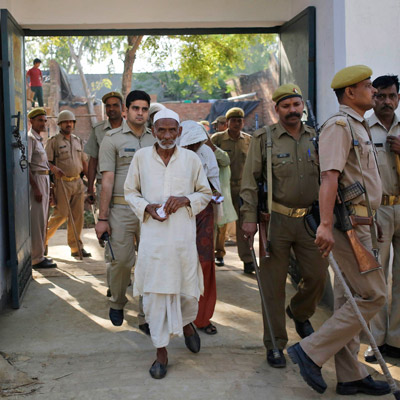 Even the smaller states such as the union territory of Lakshadweep islands, with an electorate of less than 50,000 people saw polling record of 71.36%.
Delhi, on the other, had reined with 64% voter turnout 12% up from 2009 when it was only 52%. Delhi Election Commission officials said around 64% of 1.27 crore eligible voters exercised their franchise till 6 pm and the polling percentage may go up as thousands of people are still queuing up in various areas of the city even after the deadline for voting ended.
Comprising five assembly segments, Sahibabad assembly seat with 793,919 voters registered 56% voting, Murad Nagar (402,430) recorded 62%, Dhaulana (353,013) 61%, Loni (411,934) 60% and Ghaziabad (394,168) registered 56%.
Over 70% of voters in Haryana (10 seats) and Chandigarh (one seat) exercised their franchise. The voting percentage in Chandigarh is likely to be its highest ever, with 64.9% during 2009 election.
The state of Uttar Pradesh saw 65% polling in its 10 constituencies, including riot-hit Muzaffarnagar, that saw 67.7% trun out. In comparison, the vote percentage of 2009 polls in these districts was 51.30% while in 2012 assembly polls the percentage was 61.78%.
Conflict hit regions of Bihar, were also close to 53% in its six Lok Sabha constituencies even as two troopers headed for poll duty were killed in a landmine blast.
Despite a Maoist call for boycott of the Lok Sabha election, Jharkhand too witnessed a decent turnout of 58.03% in the first phase of polling.
Sadly, though, the state of Maharashtra showed incredibly low voting percentage in all 10 Lok Sabha constituencies in the Vidarbha region. The biggest constituency in terms of voters, Nagpur recorded only 48% voting till 3 pm, while Akola constituency notched the lowest at 39%. Only 40% of the voters turned out in Yavatmal-Washim constituency. Among other constituencies, Ramtek recorded 40.3%, Chandrapur 43.49%, Buldhana 44%, Amravati 46% and Wardha 42%. The Maoist-affected Gadchiroli-Chimur constituency recorded 59% polling, where people came out in unexpectedly large numbers to exercise their franchise.