New PM seeks to get work done, likes PPTs and 'tiffin' meetings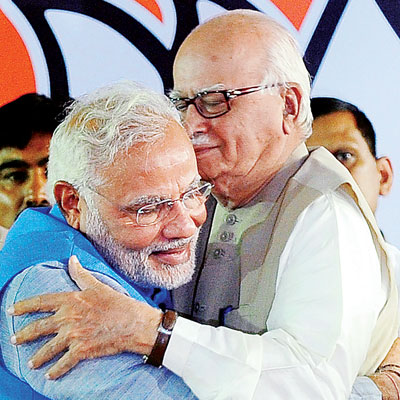 The message from Ahmedabad to Delhi is that Narendra Modi is a task-master, is business-like and believes in delivering results. And this will be the imprint on Modi regime at the Centre too.
He is said to have an eye for detail, but does not involve himself at every stage of decision-making and implementation. He delegates work and wants to see results.
"His working style is organised. There are systems in place," says BJP leader Ravi Shankar Prasad. Echoing a similar view, another party leader recalls how during his hour-long meeting with Modi in Gandhinagar, there was not a single call or a pending file on his desk.
Modi is also a stickler for norms — something he doesn't ease on even for himself. For instance, he arrived an hour late to file his nomination in Varanasi because of enthusiastic crowds on the way on April 24. The Returning Officer made him wait for one-and-half hours, but Modi did not complain or show anger. He stood there all along.
Other party members, speaking on condition of anonymity, have this to say about the Modi mode of work: "The requirements of governance and growth will not be allowed to be impeded by conventional politics." Modi does not entertain pressure groups or favour-seekers, and he lets things be processed through bureaucratic channels.
Sources in Ahmedabad confirm this approach of Modi's. They say that Modi prefers to work through "empowered" bureaucrats and not through political echelons. "He has a weakness for PPTs," says a source.
Modi's approach is also reflected in the "tiffin meetings" in Gandhinagar. The chief minister and his cabinet get their lunchboxes from home and sit together for a working lunch, where matters are discussed and decisions taken. The underlying theme of Modi's ethic is that work should get done.
"When he says he will not do anything for himself, he means it," says Prasad.