India is expected to spend around USD 50 billion in next 20 years for acquiring weapons for its armed forces.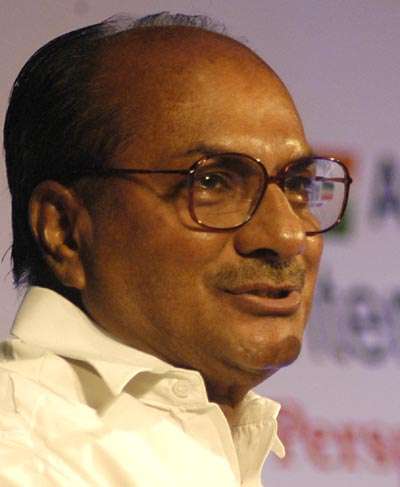 India today said its defence expenditure will increase "in proportion" with its economic growth rate, which is expected to be around 8 to 10% for the next two decades.
"India's defence expenditure is 2.5% of its GDP and the economy is expected to grow at 8 to 10% for the next two decades. The expenditure on defence in absolute terms is also bound to increase in equal proportion," defence minister A K Antony said while inaugurating the sixth edition of the biennial Defexpo 2010 here.
India is expected to spend around USD 50 billion in next 20 years for acquiring weapons for its armed forces.
Antony said the increasing expenditure on defence will help the Indian industry to play a more "meaningful role" in the defence sector in the country.
Emphasising the need for achieving high level of indigenisation in defence needs, Antony said, "Our quest for self-reliance will need cooperation between the public and private sector defence industry. We want public and private sector to work as close partners."
On the new policy changes in the Defence Production Procedure 09, the minister said, "The recent introduction of 'Buy and Make' Indian category in DPP allows Indian defence industry to forge joint ventures with any foreign company.
Indian private sector will get more opportunities, while foreign partners also will have more scope to forge joint ventures with Indian companies, he said.
Antony said the ministry will soon publish the 'technology perspective and capability roadmap' for the next 15 years, which will highlight the requirements of the armed forces in future and help the defence industry to prepare themselves as per the requirements.
He said the offsets clause in the DPP have resulted in development of India as a global outsourcing hub for global
defence manufacturers.
Under the offsets clause, for any defence deal worth over Rs 300 crore, the foreign vendors have to invest 30% of the total worth back into the Indian defence Industry.
Antony said the "licensing conditions" have also been rationalised and necessary structures have been put in place for facilitating banking of offsets.
On the prevailing security scenario, the Minister said India is seen as a "mature and responsible" power and has a stabilising influence at a "politico-security" level in the region, but was ready to meet any challenge to its territorial integrity and sovereignty.
Terming the defexpo 2010 as an opportunity for the global industry to "tap the market and business potential" in India, he welcomed the participants in the event to help in modernisation of Indian armed forces.
Antony said the next defexpo will be held from February 09-12 in 2012.
Over 650 Indian and foreign companies are participating in this edition of the biennial exhibition and 30 official delegations, including 14 Ministerial-level delegations, will take part in it.