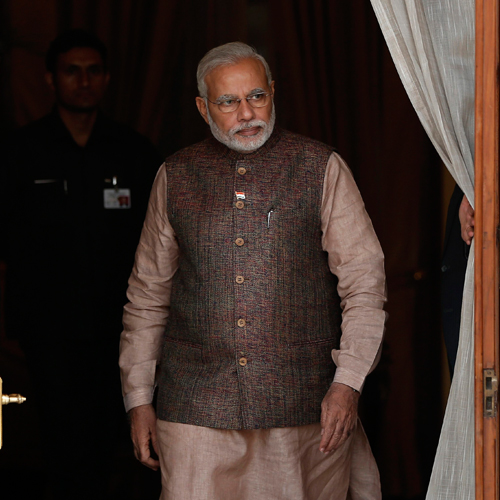 The power corridors of North Block, which houses the powerful home and finance ministries in Delhi's historic Raisina Hill, witnessed an unprecedented scene on Thursday.
Perhaps for the first in the Union home ministry's history, its home secretary — considered to be one of the most powerful bureaucrats in the administration — emerged from the comforts of his air-conditioned office at around 5.15pm to inspect the cleanliness and maintenance of his ministry and departments. The sight of Anil Goswami, who has been home secretary for the last one year, going from room to room had everyone, from senior IAS officers to class IV employees, bemused.
"This is the first time we saw the home secretary come in person to inspect and talk to the lower staff and himself supervise the upkeep. I cannot recall any such occasion in my working life," said a class IV employee, after jogging his memory of the 32 years that he has been employed with the home ministry.
A senior ministry official said the purpose of Goswami's visit was to see if the ministry's departments were being kept clean and maintained, what was the working condition of the lower staff and if they are punctual and if the staff is performing its duties or not.
In UPA's tenure, barring during the tenure of P Chidambaram as Union home minister, the general attitude in the ministry was that of indifference; the staff took its work lightly and often left the office before duty hours ended.
Goswami's sudden inspection can be viewed in light of a meeting that Modi had with all the secretaries of various ministries on Wednesday, said a senior government official. "In the meeting, the PM told the secretaries to move out of their rooms from time to time and inspect different departments," said a senior official. "The PM, apparently, also put emphasis that the secretaries need to have first-hand information of what is the condition of each division of the ministry and its staff."