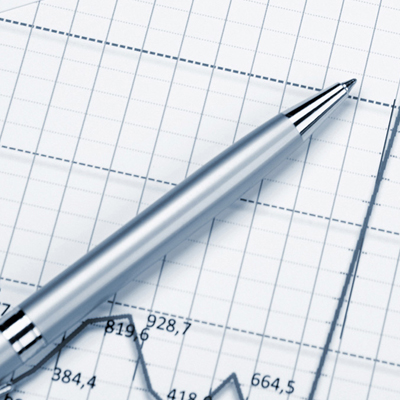 A good policy depends on accurate data. Perhaps we all know this wisdom, but it is also true that without it we are all flying blind. Earlier this month, when the Rangarajan panel submitted the revised poverty estimates, critics pounced on him terming the report a cruel joke.
At least in this case, we have some estimates on the number of poor people in the country. But when it comes to implementation of key policy initiatives, India doesn't have desirable data that makes it simply difficult for policy makers to evolve a good policy. Is India flying blind without having credible data on areas such as business, environment, crime, socio-economic condition and health?
In the ongoing Monsoon Session of Parliament, the government in more than a dozen replies gave proof that the country is facing huge data deficiency. In critical social issues key information seems to be completely missing even after six decades of Independence.
In the last couple of years, there have been spurt in agitations on displacement issue. Definitely, before framing a policy, one would like to know about displacement and rehabilitation of people due to setting up of heavy industries. However, ministry of heavy industries doesn't have a centralised data. In an answer to Parliament the ministry said, "Since industry is a state subject, hence no centralised data is maintained regarding displacement/rehabilitation, employment, etc."
Mine companies have set their sights at forest areas, which is the livelihood of people dwelling near their fringes. Do we have socio-economic status of the people (tribals) living in and around forest areas and their dependence on the forests for their livelihood? In a reply to Parliament, ministry of environment admitted that it has not conducted socio-economic survey of forest dwellers living in fringe areas, leaving behind a policy evolvement.
Take the case of rising sexual violence affecting women of the country. The government talks about empowering women, but "no definitive data is available on cases of sexual violence and corresponding reporting to police," as per a statement in Parliament. Not only that, numerous honour killings have been seen. But National Crime Records Bureau started collecting data on honour killings only in 2014.
India has started numerous social programmes to uplift weaker sections of society. Reaching the last mile, however, is a big question mark as a society strives for evidence-based policy.
Having toilets in rural areas is a big concern for India which has a dubious record of world's largest population defecating in an open. For more than six lakh villages securing urban amenities is a big issue and without data rural India is a great sufferer. "The department of rural development is not maintaining any database of the rural population without access to urban amenities," admitted the ministry in its reply. This is happening despite India having a full-fledged ministry catering to needs of rural India. In that case, how does the country fill the needs of rural India?
The Sachar Committee report in 2006 documented that Muslims face greater deprivation. Have we identified disadvantaged groups in minority communities? According to ministry of statistics and programme implementation, "Database at national level in respect of socially and economically backward section amongst the minority communities is not available." Dearth of facts threatens to cause a host of policy mistakes in terms of course-correction.
Statistics do reflect aspects of reality. For the last six decades, India has not been able to fight tuberculosis even though over six lakh children develop this disease every year. "Data on specialist doctors who are capable of managing tuberculosis is not maintained centrally," said the ministry in reply to Parliament.
Even, the government has no central data available to ascertain the quantum of shortage of cancer specialists in the country.