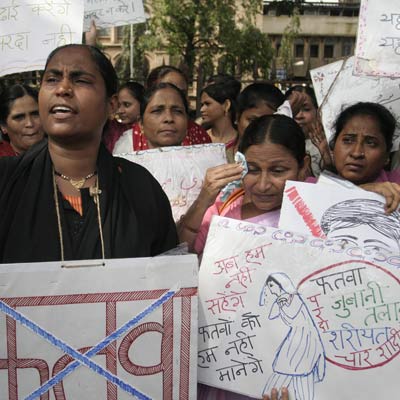 The newly elevated Chief of Darul Uloom Deoband (Wakf) Uttar Pardesh, Mufti Fuzail-Ul-Rehman on Wednesday said after assuming charge his emphasis will be on maintaining the dignity of Muslim tenets in high esteems while issuing Fatwas.
He said his main emphasis on assuming charge on August 12 would be to observe some constraints while issuing Fatwas (edicts) from Deoband keeping in view the changing scenario.
Expressed concerns over frequent issue of Fatwas from highest religious seat of Muslims, he said it has undermined the dignity Fatwas.
Mufti told media at Malerkotla town near here that the letter of his elevation by Deoband Vice-Chancellor Maulana Mohammed Salim Kazmi was received by him late last evening at Malerkotla.
Muslim community would witness revolutionary changes in days to come, he said, adding Fatwa should be issued only in the need of hour. He stressed constraints on sensitive issues of matrimonial disputes emphasising its use only after hearing both spouses.
Rehman had served as Mufti-e-Punjab enjoying long stint after his appointment by Punjab Government. He scribed more than a dozen books on Muslim religion.