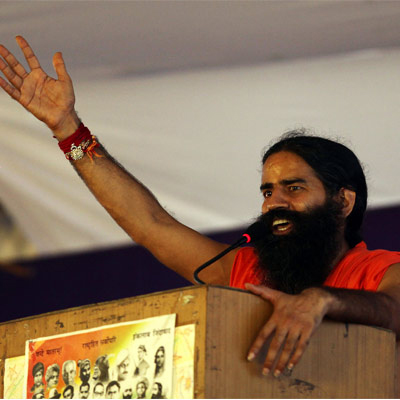 Irked over alleged derogatory remarks by Yoga guru Ramdev, a Dalit organisation here today lodged a complaint him and demanded strict action.
State president of Sant Shri Ravidass Dharam Sabha, Karam Chand Bhatia lodged a complaint against him in the Sadar police station here for Ramdev's alleged remark against Rahul Gandhi that he visits Dalits for picnic and honeymoon.
"The indecent and intemperate language used against Dalits by Ramdev is punishable under Prevention of atrocities against SC/ST Act," Bhatia said in his complaint while referring to news items published in the newspapers in this regard.
Urging the police to register the FIR and take prompt action against Baba Ramdev, he said the "statement was vulgar, illegal, unconstitutional and uncivilised and has hurt the feeling of the Dalits."