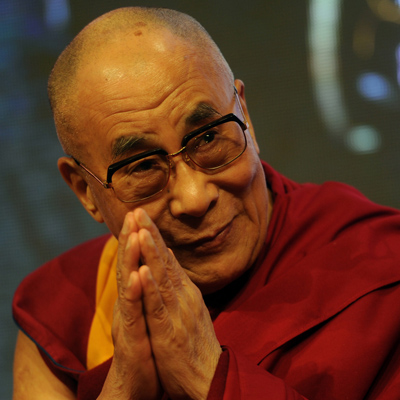 Tibetan spiritual leader, the Dalai Lama, imparted special teachings on secular ethics to the Tibetan Buddhist community in Shimla recently.
Buddhist monks, children and other people from the Tibetan community gathered in large numbers to listen to the Dalai Lama speaking.
A Tibetan Buddhist Lama, Yarphel Lama, said the Dalai Lama preached about the essentials of leading a balanced life. "Everything went very well. The Dalai Lama preached on how to live life. It was very good," said Yarphel Lama.
The Dalai Lama also said that to follow Buddhism, one must denounce the feeling of "me or I" and lead a life of compassion towards fellow human beings.
The Dalai Lama also visited a monastery in Shimla and talked about corruption currently prevailing in India. He also opened the doors to a statue of the Buddhist saint, Saint Rinpoche, also known as the second Buddha.
Buddhist monks were happy to see the Dalai Lama and take his blessings and be guided by their spiritual head.
The 14th Dalai Lama fled to India in 1959 after an abortive uprising against Chinese rule. Exiled Tibetan groups are campaigning for the return of the Dalai Lama and self-rule for their region. The exiled Tibetan spiritual leader has been branded by Beijing as a violence-seeking separatist, charges he denies.