Mumbai's Cymroza Art Gallery celebrates 40 years with group exhibition.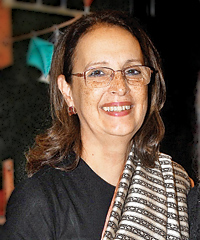 In October 1971, Cymroza Art Gallery opened its doors to the public as a cultural space for artists, musicians, writers, filmmakers and other individuals to engage, discuss and present their work. This year, the gallery celebrates the completion of 40 years with a group exhibition featuring the who's who from the art fraternity.
Pheroza J Godrej, founder and architect of Cymroza, says the gallery has been witness to the dynamic development of modern and contemporary Indian art. When the gallery opened, says Godrej, the art scene in Bombay of the '60s and '70s was still evolving. "Those were tough but exciting times. Over many hours of discussion with veterans like Jehangir Sabavala, B Prabha, Piloo Pochkhanawala, Naren Panchal, KH Ara, Adi Davierwalla, the die was cast. Finances were limited and ideas were aplenty. One thing never lacking was the support of the art community and the citizens of Mumbai."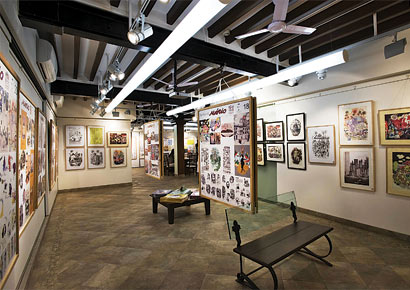 Art writer and critic Ranjit Hoskote also underlines how Cymroza was born at a crucial juncture in the cultural history of late 20th-century Bombay. "When this fresh initiative opened its doors to the city's art-viewing public in October 1971, demand of artists for exhibition space had already exceeded the capacity of Bombay's only public gallery, Jehangir and the programming cycles of other private galleries had already taken definite shape around the works of specific artists. An institutional vacuum had also been left behind after Bhulabhai Institute stopped operating."
According to him, it was these deficits of urban cultural infrastructure that were most urgent and immediate for Cymroza's young founder.
The ongoing exhibition features paintings by Ajay De, Akbar Padamsee, Arpana Caur, Ashok Bhowmick, Buwa Shete, Douglas John, Neena Singh, Om Swami, Partho Chatterjee, Radhika Verma Hormusjee and Yusuf Arakkal among others; serigraphs by Jehangir Sabavala, MF Husain and Thota Vaikuntam.
In addition there is photography by Shibu Arakkal and sculptures by Elanzchezhiyan P, Karuppiah A Kishore Purekar and Satish Gujral.