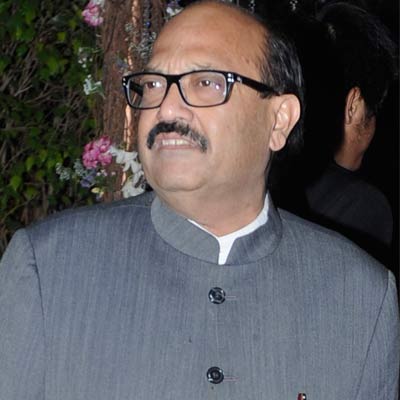 A Delhi court today dismissed a plea challenging a magisterial court verdict dismissing a criminal complaint against Rajya Sabha MP Amar Singh and two others for allegedly kidnapping a key witness of the 2008 cash-for-vote case.
Additional sessions judge Raj Kapoor dismissed the petition filed by Hashmat Ali, who was a key witnesses in the 2008 cash-for-vote scam case, saying there were no evidence to substantiate the allegations levelled by the complainant.
In his complaint, Ali had alleged that he was kidnapped by Singh's secretary Tarun and Ramesh from Khan Market area here on September 25, 2008 when he was to depose before a parliamentary inquiry committee probing the cash-for-vote case.
Ali also claimed that after kidnapping him, Tarun and Ramesh had taken him to Singh's residence from where he was handed over to the police.
Countering his allegations, the lawyers appearing for Singh and Tarun had claimed that even the police, in their earlier action taken report, had said there was no evidence to corroborate the allegations levelled by Ali, who had filed the revision petition challenging the magisterial court's order passed in January.
The magistrate had earlier dismissed Ali's complaint, two months after the former Samajwadi Party leader was given a clean chit by a court here in the cash-for-vote case in which he was accused of "conspiring" and "masterminding" attempts to bribe some MPs ahead of a confidence vote in Lok Sabha on July 22, 2008.
The magisterial court had dismissed the complaint filed by Ali saying his testimony was "unbelievable" as it was not corroborated by any independent witnesses.
Singh, who was arrayed as one of the accused in the cash- for-vote case, was discharged by a court here on November 22 last year along with senior BJP leader L K Advani's ex-aide Sudheendra Kulkarni and others in the case.