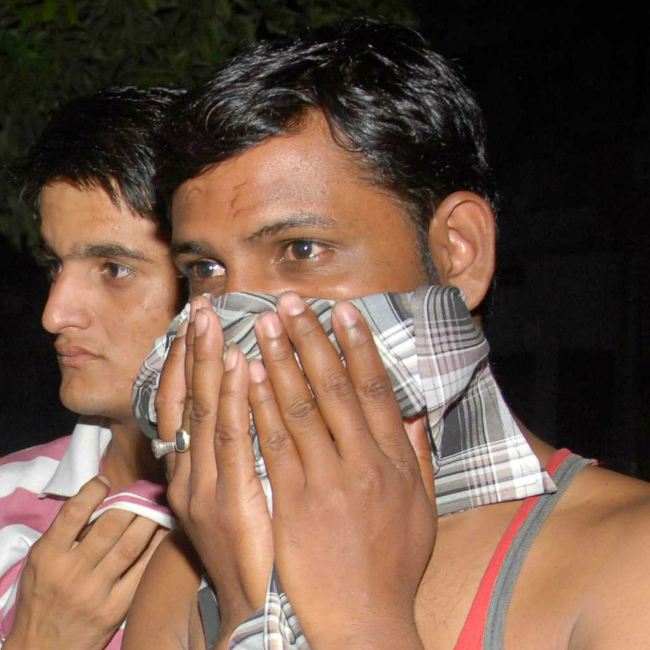 A day after nearly 70 children from around Chavara here were hospitalised following alleged gas leak from state-run state-run Kerala Minerals and Metals Limited (KMML), a team headed by District Collector was set up today to inquire into the incident today even as doubts about possible conspiracy by private business interests surfaced.
A panel headed by the District Collector, which include on it medical personnel and experts from pollution control board, has been set up to inquire into the incident. This was in addition to the experts' inquiry ordered by state government yesterday, KMML Managing Director Michael Vetha Siramani said. While plant workers and political parties harped on the possibility of some kind of conspiracy by private business interests eyeing to tap rare earth and minerals available in the area by ending virtual monopoly of the PSU over them, ADGP (Intelligence) A Hemachandran, probing the 'sabotage' angle, said he proposed to conduct "a thorough inquiry, looking at all possibilities."
The company management stuck to its stand that no major gas leak had occurred from the plant though there was a 'minor leak of burning gas on Wednesday, which was sealed immediately." Some of the workers at the plant said it was "mysterious" that only children of nearby schools had showed ill effects of the alleged gas leak while no worker or adult people in the area close to the plant had complained of uneasiness.
They said there had been reports that private business interests, known in local parlance as "blacksand lobby" had been eyeing to get hold of the raw material available in the area used by KMML, which mostly produce rutile grade titanium dioxide, a material required in a range of industries. Siromani in a statement denied that there was any leak of gas yesterday, but admitted there was a 'minor leak of burning gas on Wednesday, which was immediately sealed and the plant shut down."
Industries Minister P K Kunhalikutty has convened a high level meeting here on August 12 to discuss the issue. Ministers for Home and Labour and senior secretaries of the concerned departments would also attend the meeting which would consider reports to be submitted by experts and doctors by then, a release by the Industries Minister's office said.
The incident has sparked public outcry in the area and the plant has been indefinitely shut down on orders from Factories and Boilers Department. Over 70 children were yesterday hospitalised as they took ill after allegedly inhaling gas-leak from the plant. About 25 children had sought medical aid on the previous day following the gas leak.
The children were rushed to nearby hospitals after they developed symptoms of uneasiness and some of them vomited. The condition of none of the children, students of three nearby schools, was stated to be serious and many of them have already been discharged. Blood samples of affected children would be sent to the Rajiv Gandhi Centre for Biotechnology in Thiruvananthapuram for analysis to ascertain whether the smoke contained obnoxious chemical elements. Meanwhile, CPI(M) leader and former industries Minister Elamaram Karim demanded a comprehensive inquiry into the 'conspiracy angle' behind the incident. The company had started producing titanium sponge with the support of the DRDO. This material was of great demand in strategic industries and shutting down the plant would harm the national interest, Karim told reporters.