Salman Kurshid's remarks on Narendra Modi force the Bharatiya Janata Party to counter.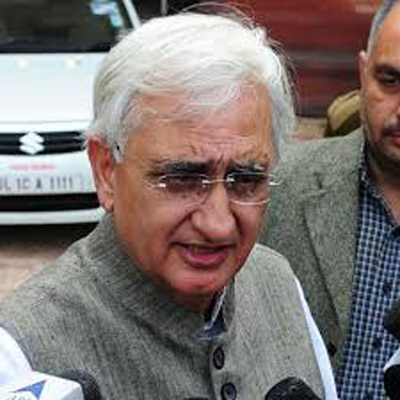 The Bharatiya Janata Party (BJP) on Wednesday said the Congress is trying to keep the 2002 Gujarat riots alive because it is "desperate and frustrated".
The comment came a day after External Affairs Minister Salman Khurshid raised the 2002 Gujarat violence.
"I don't know of Supreme Court giving clean chit to Modi. A lower court has denied to issue summons to him. It's like a nursery student has scored good marks and thinking himself of a PhD," Khurshid said Tuesday.
BJP spokesperson Prakash Javadekar countered the charge saying Muslims and all sections of the society have left the Gujarat riots behind, adding that Khurshid used such language in "desperation".
"In desperation and frustration, Congress' Salman Khurshid is using such language which we condemn," Javadekar told reporters on Wednesday.
He further said that this was a part of Congress' conspiracy to attack (Narendra) Modi who has got a clean chit from the court.
"Hence they are upset and this is what comes out always," he said.
"They want to keep the issue alive because they have nothing else to talk about," he added.