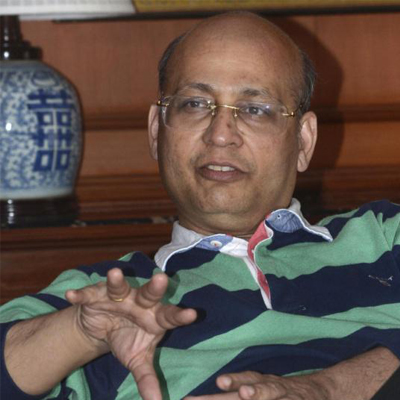 Congress on Monday objected to certain remarks by Telangana Rashtra Samithi (TRS) MP K Kavitha on Jammu and Kashmir and Telangana, which it believes could "inadvertently cast serious doubts on the integrity and legitimacy of the Indian Union".
Congress spokesperson Abhishek Singhvi told reporters New Delhi that the remarks of the first-time TRS MP from Nizamabad to a newspaper were "objectionable."
Kavitha had remarked, "we need to come out clean on Jammu and Kashmir. Few parts were not ours, we should agree, we should redraw the international lines, and move on." Singhvi said the stand of the Congress and even of Parliament is that the princely state of Kashmir in its entirety is "an integral, invisible, inalienable part of India, according to the then Accession Instrument of 1947."
He insisted that whatever parts are held by Pakistan physically are illegally occupied and therefore, "few parts were not ours" is not a correct statement either of history or of facts or of politics.
The Congress spokesperson said it is important to clarify these things because foreign leaders, institutions, bodies reading such statements by elected representatives of the nation in Lok Sabha are liable to misunderstand, misquote it and alter India's stated established invariable position for decades.
Singhvi also took exception to her statement claiming that J&K and Telangana were both formed forcefully and at the same time annexed to the Indian Union.
"They were autonomous regions before independence even within the British Empire. They were, of course, princely states but the whole meaning and purpose of an Instrument of Accession is that princely sates surrendered whatever autonomy they had to become part of the system after the lapsing into the Indian Union", he said.
Singhvi also tore into Kavitha's statement that "on the issue of not owning land or property, Kashmir and Telangana have similar laws."