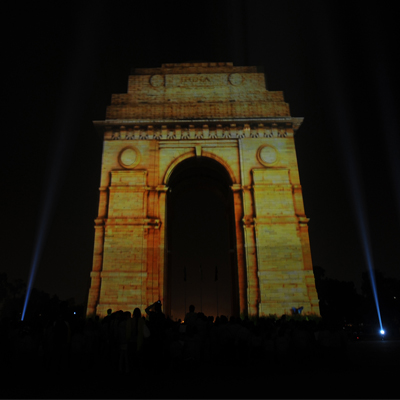 Congress' electoral humiliation in the national capital continued as it was handed a crushing defeat today in the Lok Sabha polls with its seven MPs, including two Union Ministers, relegated to third position in their constituencies.
The party had suffered a severe drubbing in the assembly polls in December last year, winning a paltry eight seats in the 70-member Assembly after ruling the city for 15 consecutive years. Like in assembly polls, the fledging Aam Aadmi Party (AAP) emerged as the second largest party in the Lok Sabha polls though it could not win a single seat.
The AAP had made a dream debut in the assembly polls winning 28 seats riding on anti-corruption plank and promise to provide clean governance. In the assembly polls, the Congress had secured a vote share of 24.55 which came down to 15.1% in the Lok Sabha election.
The BJP had secured 33.07% vote share in the assembly polls which increased to 46.1% in the Lok Sabha polls. The AAP's vote share also increased to 32.9% from 29.49% in the assembly polls. Following the shocking defeat in the assembly election, the Congress leadership had appointed young leader Arvind Singh Lovely as DPCC chief after J P Agarwal resigned from the post taking moral responsibility for the defeat.
After assuming office, Lovely tried to rejuvenate the party and had launched an aggressive campaign to regain the lost ground. However, the effort did not show tangible result as all the seven party candidates were defeated by huge margins.
Two Union Ministers Kapil Sibal and Krishna Tirath as well as AICC general secretary Ajay Maken could no put up a strong fight as all of them were relegated to third position besides poor performance by four other sitting MPs.
The margin of difference between the winning candidates and the Congress contestants were over two to three lakh votes in most of the constituencies. In high-profile Chandni Chowk constituency, BJP's Harsh Vardhan polled over 4.36 lakh votes while Congress' Kapil Sibal got around 1.75 lakh votes.
Congress had won all the seven seats in 2009 Lok Sabha polls and was confident of retaining at least two seats. Refusing to publicly talk about the defeat, a number of candidates, on condition of anonymity, blamed perception of corruption against central government and price rise as reason for their defeat.
"Failing to occupy even second position in any of the seven seats is really demoralising for the party," said a senior Delhi Congress leader.