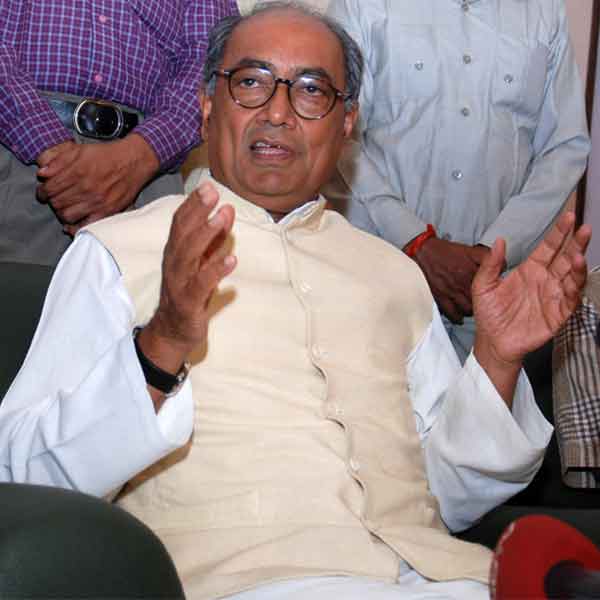 Congress General Secretary Digvijay Singh on Wednesday reiterated that the Congress is still open to an alliance with the Telangana Rashtriya Samiti (TRS), even after the latter ruled out a merger with the former.
"Telangana dream is coming true. I want to express my gratitude to Sonia Gandhi, Rahul Gandhi, Manmohan Singh and the UPA Government who supported the Telanagana's cause," said Digvijay.
On TRS ruling out a merger with the Congress, Digvijay said, "The TRS had earlier said that after the creation of Telangana they will merge their party into the Congress. They are interested in merger between the two parties and for this they have constituted a group to look into this matter."
Digvijay also said that it was communicated from the TRS that even if the two parties fights election separately the TRS would support the UPA.
On the announcement of poll dates by the Election Commission (EC), Singh said, "We welcome the announcement of poll dates. This will be the longest ever election in the history of India. Our priority is to ensure that the elections are held in a fair manner. We pray for peace in this country and there is no use of violence during the elections."
The TRS had ruled out its merger with Congress ahead of the upcoming general elections. However, the TRS has decided to form a committee of senior leaders headed by Keshav Rao to look into the issue of alliances.