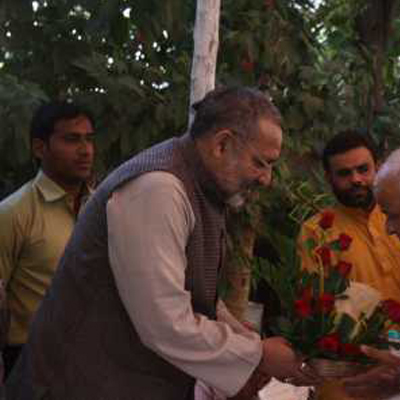 BJP leader from Bihar Giriraj Singh created controversy on Saturday by saying that critics of the party's prime ministerial candidate Narendra Modi will have no place in India and will be sent to Pakistan after the Lok Sabha elections.
"Those opposing Narendra Modi are looking at Pakistan, and such people will have place in Pakistan and not in India," Singh told an election rally at Mohanpur Haat Maidan near the temple town of Deoghar, in Jharkhand on Friday. BJP leader Nitin Gadkari and Godda MP Nishikant Dubey​ were present at the rally.
In reaction, the Congress slammed his remarks on Sunday, saying they were inflammatory. The party has said that it will take up the issue with the Election Commission.
'Election Commission must take cognizance of this and send Giriraj Singh to jail for his statement,' said Congress leader Meem Afzal. The Congress leader added that if those who won't vote for Modi will be sent to Pakistan, then they will have to send 90% of the people there.
Singh, who will be contesting from Bihar's Nawada Lok Sabha constituency, has said he stands by his statement and that it was not made after taking approval from the BJP.