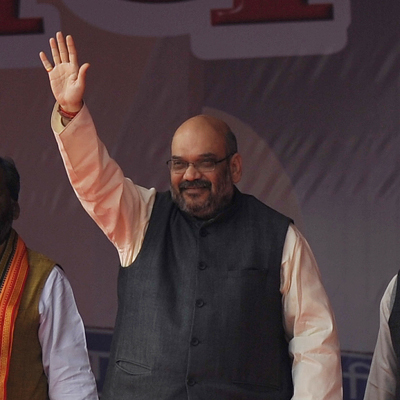 The Bharatiya Janata Party's prime ministerial candidate Narendra Modi's 'close aide', 'confidant', 'Man Friday' or 'right-hand man' as people like to call him, Amit Shah, in an exclusive interview with Sudhir Chaudhary on Zee News, said he is just a party worker and Narendra Modi a leader. "We share a leader-worker relationship and nothing more than that," he said.
Well-known as the 'Chanakya' or chief strategist of Narendra Modi, Shah disagrees with the notion that he is the second most important leader in the BJP. He also refuses to accept his sudden rise in the party, saying he has been in the BJP since 1982, but stayed away from the media limelight until lately.
On asked about the recent hate speech controversy and his remark on 'revenge', Shah declined to comment and said that he will answer directly to the Election Commission. However, condemning the criticisms that he is playing divisive politics in Uttar Pradesh, he stated that elections in UP are being fought over numerous issues like inflation, women's security, corruption, deteriorating law and order conditions and on the basis of Narendra Modi's leadership, not on the politics of polarisation.
Shah blamed the Congress for playing vindictive politics since the time of Emergency and claimed that the revengeful politics would cease if the BJP comes to power. He also boasted that the Bhartiya Janata Party does not need to go overboard in advertising as people are with party and people support Narendra Modi.
Shah also clarified his stand as the Minister of State for Home in Gujarat, on the encounter case and the surveillance case. Speaking about the Gujarat riots of 2002 and the 1984 anti-Sikh riots, he said, "Those who are accused should not be forgiven, and those who have done no wrong need not apologise."
Watch the complete interview of Amit Shah with Sudhir Chaudhary: