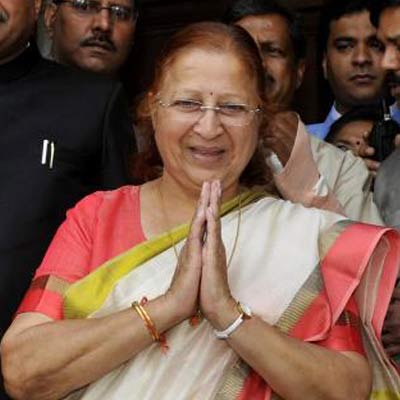 The Congress and the Left have demanded that there should be a Leader of Opposition in the Lok Sabha.
"If the Lok Sabha has to be strengthened, then, it is the responsibilty of the government, and it must recognise Leader of the Opposition. There was never a hard and fast rule that one party has to meet ten percent of seats to get that post. If the government and the speaker wants, then it can happen," Congress leader Rashid Alvi said.
"I remember that when Rajiv Gandhi was the prime minister, there was a situation that many leaders lost the elections and were not entitled to get any house. He made a rule in that order to strengthen the democracy. Now, it is up to the government to decide," Alvi added.
CPI leader D Raja said, "If that is so no party can occupy the position of leader of opposition in Lok Sabha. Whether the BJP-led NDA decided to run the parliament to run without a formal leader of the opposition they must explain. There is confusion, let us wait what the speaker is going to do. How the rules are going to be applied in this case is yet to be seen. After all the speaker has certain prerogatives. How she uses it needs to be seen."
Union Minister of Food and Consumer Affairs Ram Vilas Paswan has opposed the claims of the Congress for the LOP position in the Lok Sabha, citing parliamentary guidelines and procedures.