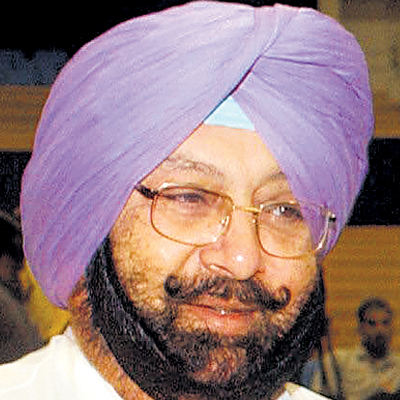 Congress leader Amarinder Singh on Sunday sought the intervention of External Affairs Minister Sushma Swaraj in bringing back the body of an Amritsar-origin man who was shot dead in the US last week.
In a letter, he explained to the minister that Rajinder Kumar Sharma, from Khandwala in Chheharta area of Amritsar, and who was working in a gas station in the US for the last three years, was shot dead while on duty on Wednesday.
Drawing Swaraj's attention to the plight of Sharma's family, who had no clue how to get back his body in order to perform the last rites, Amarinder urged her to direct the Indian embassy in the US to make the necessary arrangements so that the body could be transported to India at the earliest.
In his letter to Swaraj, copies of which were sent to Prime Minister Narendra Modi and Defence Minister Arun Jaitley, the Amritsar MP regretted that no government official had contacted the family so far.
"We need to treat our citizens working in different parts of the world more respectfully and also respect the sentiments of their family members in their hour of grief," Amarinder said, adding, the embassy staff should also be told to handle such matters with care and urgency.